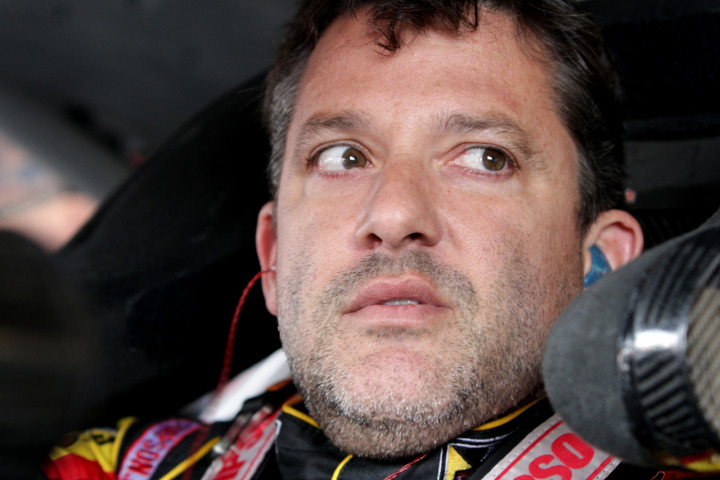 The grieving aunt of tragic racer Kevin Ward Jr lashed out at NASCAR champion Tony Stewart, calling him a "d**k" for killing her nephew.
Wendi Ward took to Facebook to vent her anger and pain over Ward Jr's death in a sickening collision at the Canandaigua Motorsports Park at the weekend.
Twenty-year-old Ward was hit by Stewart's car and thrown more than 50 feet after going on to the track in an apparent bid to remonstrate with Stewart, who has admitted his role in the fatal crash.
Speaking of her pain, Wendi said the incident had inflicted upon her family: "Deep hurt that should not be there." She called a three-time NASCAR champion Stewart a "d**k" for his part in Ward Jr's death.
She wrote: "I feel numb, I look into the eyes of family and see a deep hurt that should not be there, my heart has pounded out of my chest for hours, thanks for thinking of our family Tony Stewart when you decided to be a d**k!
"My nephew was one of a kind, a true race car driver, a p**s head and a sweetie all in one, a young man who will be truly missed by many! Aunt Wendi loves you budster, forever in our hearts."
Stewart spoke of his regret at Ward's death, saying in a statement: "There aren't words to describe the sadness I feel about the accident that took the life of Kevin Ward Jr."
The 43-year-old was questioned over the fatal crash at the scene and was described by the authorities as "co-operative." Police said there was initially no evidence of criminal intent, but refused to rule out bringing charges.
Ward was killed by Stewart's car when he went on to the circuit by foot after spinning out of the sprint car race. While gesturing toward a rival car, he was struck and then dragged by the vehicle, before flying through the air in front of horrified spectators.
Video of the incident can be seen here. Warning: It is graphic content.