Thor: Ragnarok's Jeff Goldblum reveals his version of The Grandmaster is 'a hedonist'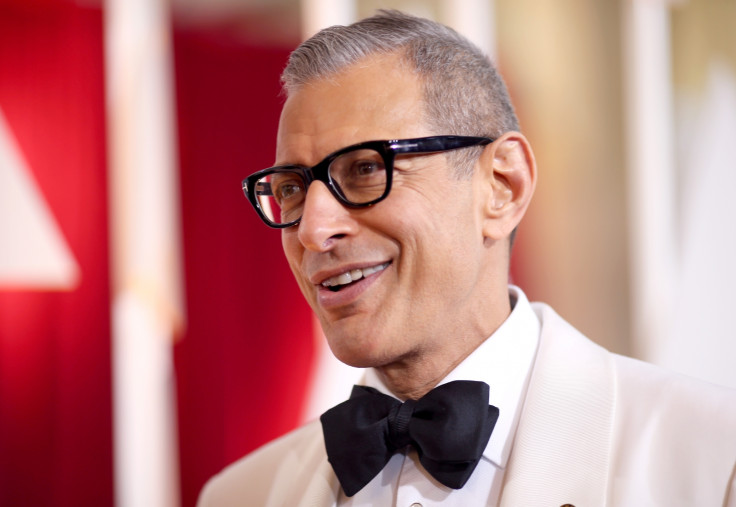 Ever since the star-studded cast for Thor: Ragnarok was announced in May, Marvel fans have been chomping at the bit to find out all the news they can about the eagerly-anticipated third instalment centring on the long-haired Asgardian. And while we've learned a little about Karl Urban's Skurge and Mark Ruffalo's Hulk, the latest titbit comes in the form of Jeff Goldblum's wonderfully-idiosyncratic description of his version of comic-book character The Grandmaster in the movie.
"He's a hedonist, a pleasure-seeker, an enjoyer of life and tastes and smells," he explained in a recent interview with Empire. "I thought: 'I can do that, I'll bet!' I'm working on my part every day. I'm a sponge, researching. [Director Taika Waititi] is encouraging me to improvise and make it my own, and that's what I'm trying to do. I hope he doesn't throw me out on the first day!"
In the comics, Grandmaster is an incredibly powerful being thanks to the fact he's technically a cosmic life force rather than a mere human. He possesses a practically immortal body, levitation and time-travel abilities, can produce energy blasts and is able to kill others just by wishing it. But he can also resurrect those he chooses as long they've been dead for less than 29.5 hours, so you know, swings and roundabouts...
The Independence Day: Resurgence actor also gave an indication as to how much his character might feature in the movie, revealing that he'll be filming his scenes for around three weeks, possibly stretching to a month in Brisbane, Australia. Considering the average time it takes to film a Marvel superhero movie is four to five months (as evidenced by Avengers: Age Of Ultron, Ant-Man and most recent, Captain America: Civil War), that means that Goldblum's The Grandmaster is unlikely to be a main storyline element in the final product. But then again, his presence will be much more than a cameo, judging by that allotted time period.
Whether he's a big player in the movie or not, Goldblum can't wait to star alongside his fellow cast members, as well being excited about working Down Under − something that he hasn't done before. "Not only Chris Hemsworth, Cate Blanchett, Anthony Hopkins... jeez, that's gonna be fun," he gushed to the publication. "I've never been to Australia except to do these little publicity things."
Thor: Ragnarok is scheduled to reach UK cinemas on 27 October 2017. It will be seen on US big screens a little later on 3 November.
For more entertainment news follow A-List on Twitter @Alistinsider
© Copyright IBTimes 2023. All rights reserved.