Ghostbusters: Chris Hemsworth admits improvising character's himbo lines in reboot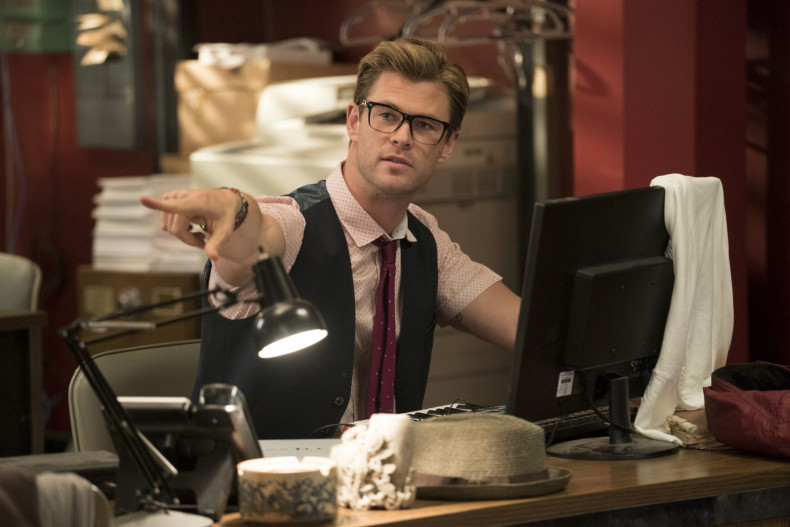 It won't be long until Paul Feig's Ghostbusters reboot makes its way onto screens. While it's being sold as an all-female reinvention of the 1984 classic (led by Bill Murray and Dan Ackroyd), in this instalment it's tough to ignore the new guy in town; Chris Hemsworth. The Thor star has been seen in promotional material so far, including trailers, but we are dying to know more about Kevin, the receptionist.
Turns out, Hemsworth wasn't that clued up on his character either – back when production began. Speaking at Wizard World Comic Con in Philadelphia, the Australian actor revealed most of his lines in the film were improvised on set, so the character was 'built' as they went along.
The 32-year-old revealed more on his take as a himbo receptionist, saying: "He's completely wacky, and he needs to be rescued most of the time and probably does more harm than good.
"[He] kind of came alive as we got there," he explained when asked about the upcoming movie during an Avengers-themed panel. "Because I remember talking to Paul and not really knowing who the character was and he said, 'That's fine. It's going to be a lot of improvising.' And we got there, and the girls and myself, and started improvising, and the character kind of took off."
"[Kevin] doesn't know how to answer the phone. Just hoping to get some free rent. He's hoping that comes with the job, which it kind of does. He was a lot different [to Thor], Kevin is much more me."

In the reboot trailers, Hemsworth 'serves' a team that includes Kristen Wiig, Kate McKinnon, Leslie Jones and Melissa McCarthy – in adopting the Ghostbusters' mantle, the foursome throw on jumpsuits and proton packs in style. The film will be seen in UK cinemas from the 11 July and US big screens from the 15th. If you can't wait until then – and are one of the few people who have not yet done so – check out the official international trailer for the movie, that was released last week...
For more entertainment news follow A-List on Twitter @Alistinsider