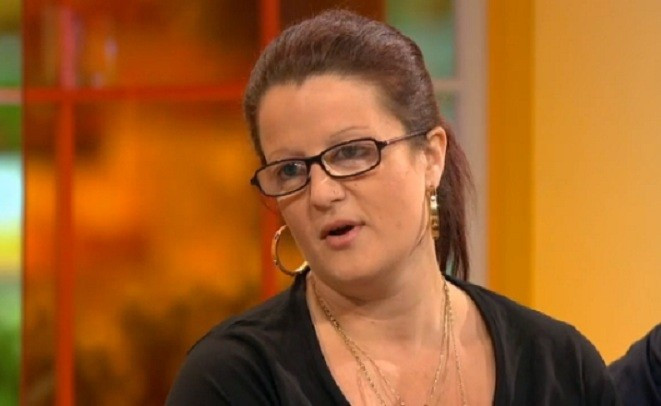 Tia Sharp's mother wants to pay a visit to Stuart Hazell in prison to find out why he killed her young daughter.
Natalie Sharp told Lorraine Kelly on Daybreak that she "needs to know" why 37-year-old Hazell murdered Tia in her granny's home, last year.
Convicted drug dealer Hazell pleaded guilty to murdering the schoolgirl at the property in Croydon, south London.
Sentencing him to life in prison with a minimum term of 38 years, Mr Justice Nicol said Hazell had a sexual motive for his crime.
It emerged during his Old Bailey trial that Hazell had a sexual attraction for Tia. Police found a cache of photographs of her taken by him without Tia knowing.
Sharp said she would ask him: "Just why and I want to hear his answers to the questions. Then I want to put my hands around his throat.
"Even if I did know, it would not change the fact he did it, but part of me needs to know why."
Sharp said nothing about Hazell gave her cause for concern.
"He was like two different people. The person I thought I knew was soft, gentle and friendly. There wasn't an inch of bad bone in him. I trusted him 100%."
Natalie Sharp used to be in relationship with Hazell but it ended and he began seeing her mother, Christine Bicknell.
Sharp paid tribute to Tia, calling her a "lively, bubbly and happy" girl, who had "more front than Brighton pier."
She insisted justice would "never be done" for Tia, echoing calls by Tia's father Steven Carter for Hazell to be hanged when his jail sentence ends.
More insight in to life with child killer Hazell was provided by Sharp's mother Bicknell, who was in a relationship with Hazell when he murdered her granddaughter.
Bicknell told ITV's Living with a Killer show: "He treated me like a queen. "I lived with a man that I loved with all my heart, that was my world.
"There's nothing that I should have picked up on. He remained the same as always."