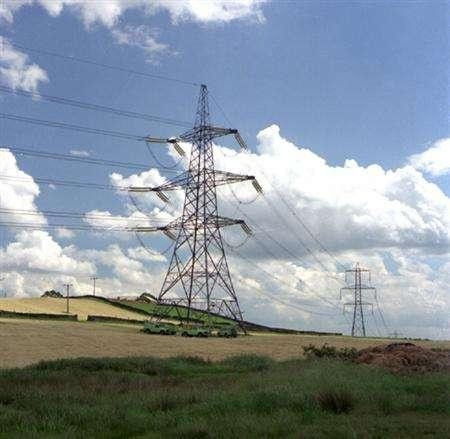 National Grid, the UK's electricity and gas networks operator, has announced today a new strategy in a 2 for 5 rights issue worth £3.2 bn.
The group plans to invest in the UK gas and electricity transmission system for renewable energy.
This means, £22bn over the next five years as opposed to £14 bn over the last five to 'replace ageing assets and reinforce the system to enable energy policy changes' say Morgan Stanley who gave their reaction to the rights issue:
"The rights issue alone is 22 pct dilutive to EPS due to the issuance of new shares." they said, "But the increased capital expansion plan, which is the reason, and the associated return on investment will increase EPS by 11-14 pct over the next five years."
The broker is reassured by the fact the investment is solely within the UK saying it can lead to 'better growth' within the next five years:
"We believe that this strategy will lead to higher EPS growth, continued sector leading dividend yield and growth, and a stronger balance sheet that should comfortably retain a single A credit rating."
"Nonetheless, it comes earlier than we, and consensus, expected." the broker added. "It has been evident since mid 2009 that any increase in capex plans would require further equity.
Keith Bowman, Equity Analyst at Hargreaves Lansdown Stockbrokers, offered this comment:
"While a rights issue in itself is not a surprise, the timing is. A move to raise £3.2 billion comes in conjunction with strong full year results. Progress continues to be made in the UK, whilst the group's move into the US has to date proved a success - cost savings from its 2006 acquisition of KeySpan Corporation in the North Eastern region of the USA are running ahead of forecast.
"On the downside, investors dislike surprises, whilst the fund raising comes at a difficult time for the market. Nonetheless, the group's financial performance remains progressive, a rights issue now removes most of the uncertainty currently undermining the shares, whilst a move to invest in the nation's energy infrastructure at a time when its energy policy is in disarray should be welcomed. In all, defensive growth characteristics, combined with a supportive dividend policy and ongoing investment expenditure should continue to provide for a currently positive market consensus opinion."