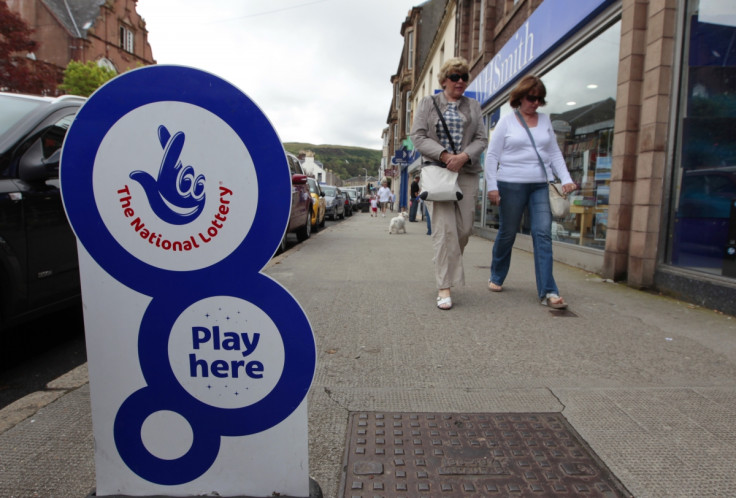 A woman has visited a newsagents in Worcester claiming to bethe winner of the £33m National Lottery jackpot, but says the ticket was washed in a pair of jeans. The unidentified woman went into a newsagents in the town with a ticket that had the correct numbers, but the date and barcode were illegible.
The 14-times rollover ticket apparently bore the winning numbers 26, 27, 46, 47, 52 and 58 according to the newsagent. The draw took place on 9 January and was won by two lucky tickets each sharing £66m with the other winners', Scottish couple David and Carol Martin from Hawick.
According to lottery rules, if the player can provide sufficient evidence, Camelot will investigate and determine whether or not they bought the ticket. Camelot, who run the National Lottery, has urged the woman to get in touch and send the ticket to them within 30 days.
Camelot had confirmed on Friday that the winning ticket was bought in the town, sparking frenzied searches by hopeful punters. The sum, even halved, is still the biggest win since the National Lottery was launched in November 1994.
Natu Patel, who runs Ambleside News in Warndon said to The Times that the lady looked "nervous" when she visited his shop: "The lady came in yesterday, she was rather nervous. We had to make sure she had the ticket with her. She told me the ticket had been in the wash and Camelot has said she has to send it through to them in writing.
"She showed it to me. Because it's been in the wash the ticket has slightly faded but hopefully they can sort it out. We put the ticket in card and in plastic to protect it and she has posted it off to Camelot. It's up to them to verify it and hopefully pay her."
Camelot said on Friday it would not reveal the exact store where the ticket was purchased but by releasing the town name it would have sparked local interest. The National Lottery operator said according to the BBC: "If anybody believes they have bought the ticket and think they may have lost it, or washed it in their jeans, or it's been stolen, they need to make a claim within 30 days."