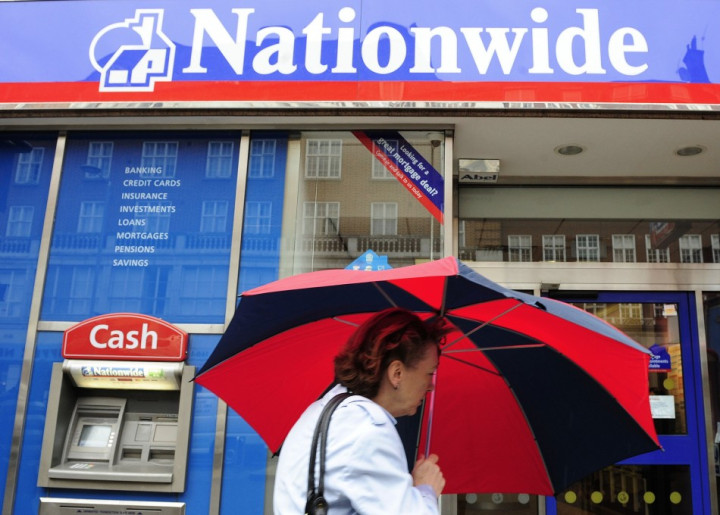 Mortgage lending dropped sharply at the building society Nationwide as new rules gripped the market.
Nationwide said its gross mortgage lending in the three months to the end of June 2014 was £5.8bn ($9.7bn, €7.25bn), a 9% drop from £6.4bn in the same period a year before. This accounts for over 11% of the total market for gross mortgage lending.
At the end of April, the Financial Conduct Authority (FCA) imposed tougher affordability tests on the mortgage market.
This meant lenders had to assess more stringently the ability of borrowers to repay their debt each month, such as when interest rates rise.
There was a tightening in the availability of mortgage credit as lenders adjusted to the new rules.
And some potential borrowers have been put off of applying because of the rhetoric around the housing market, as Bank of England policymakers pledged to get tough on risky lending.
The Bank of England will cap new mortgage lending from October 2014. Banks will only be allowed to make up 15% of their net new lending with loans worth 4.5 times the applicant's income.
Nationwide said its underlying profit hit £263m in the first quarter of the 2014/15 fiscal year, up 117% on the same quarter in 2013.
"Nationwide has continued to help members to save, buy their own homes and manage their money in a way that suits their needs," Graham Beale, Nationwide's chief executive, said.
"As a result, member deposits increased by £1.5 billion, we grew our share of current accounts to 6.4% and we supported the housing market, helping over 23,000 people to buy their home."