A top Nato commander has accused Russia and the Bashar al-Assad regime of deliberately stoking the displacement of civilians from war-torn Syria to destabilise Europe. Philip Breedlove, the supreme allied European commander of the 28-state military alliance, told US lawmakers that Moscow was indiscriminately targeting civilians through air strikes in order to escalate their mass displacement.
"Together, Russia and the Assad regime are deliberately weaponizing migration in an attempt to overwhelm European structures and break European resolve," he was quoted as saying by the AFP news agency. "These indiscriminate weapons used by both Bashar al-Assad, and the non-precision use of weapons by the Russian forces, I can't find any other reason for them other than to cause refugees to be on the move and make them someone else's problem."
The five-year Syrian civil war has claimed the lives of more than 250,000 people. An estimated 4.5 million people have fled the country and some 6.5 million have been internally displaced.
Escalating crisis
In a testimony to the Senate armed services committee, Breedlove also warned that Islamic State (Isis) militants were using the cover of the refugee crisis to slip into Europe unnoticed. "What we have seen growing in the past months and year is that in that flow of refugees we see criminality, terrorism and foreign fighters," he said, adding that the IS (Daesh) was "spreading like a cancer" among refugees.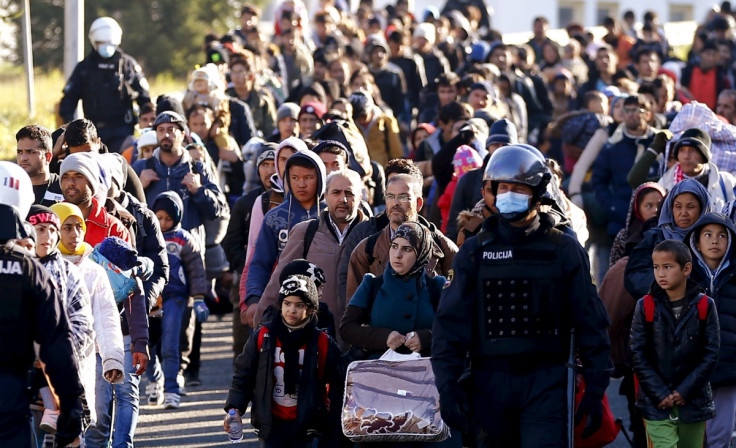 The UN refugee agency says more than one million people crossed the Mediterranean into Europe in 2015 from the Middle East, Africa and elsewhere, with most of them entering the continent through Greece.
Despite the harsh winter weather, 30 times more refugees arrived in Europe during the first two months of 2016 than in the same period last year, according to the EU's border control agency. Some 131,724 people crossed the Mediterranean in January and February, with more than 90% of them landing in Greece.