Duterte snubs US again, says he would rather go to Russia and China for purchasing arms
The Filipino president accused Washington of failing Manila and refusing to sell weapons to his country.
In a fiercely worded speech yet again, Filipino President Rodrigo Duterte said he would "break up with America" because the US has reportedly refused to sell weapons to Manila. He said he would rather choose Russia and China to buy arms adding that Washington's rivals were ready to help him.
He also accused the US of failing the Philippines and said he was realigning his foreign policy. "If you don't want to sell arms, I'll go to Russia. I sent the generals to Russia and Russia said 'do not worry, we have everything you need, we'll give it to you'.
"And as for China, they said 'just come over and sign and everything will be delivered'," Duterte said on Tuesday (4 October). His comments came soon after he lashed out at US President Barack Obama asking him to "go to hell" over his criticism of Duterte's bloody war on drugs.
"Although it may sound s*** to you, it is my sacred duty to keep the integrity of this republic and the people healthy," he added.
White House is reported to have downplayed Duterte's comments, saying the two countries' alliance is "robust". Spokesman Josh Earnest said the US did not receive any official communication to amend the bilateral ties between Manila and Washington.
He, however, added that: "Even as we protect this strong alliance, the administration and the United States of America will not hesitate to raise our concerns about extra-judicial killings."
According to Reuters report, the US is the single largest provider of weapons to the Philippines. Besides, Manila is also the largest beneficiary of US funds in the Asia Pacific region, and it is thought to have received $50m in 2015 under America's Foreign Military Financing program.
Some experts from Manila fear that Duterte shifting his focus away from the US in favour of Russian and Chinese arms may face major obstacles. This is said to be because the Philippines would have to re-configure some of its weapons system if it wanted to switch to Beijing or Moscow's structure, said Richard Javad Heydarian, a professor from Manila and a former advisor to the Philippines House of Representatives.
"There will be some problems with configuration," he told the news agency. "It takes years for the Philippines' army to re-orient itself with new technology."
Another expert on Chinese maritime issues at the US Naval War College, Lyle Goldstein, warned that while Russia may offer a high quality weapons system, Manila has to contemplate whether it would work with the existing American stock.
"You can't just buy a radar from this country and a missile from that country," he said. "The weaponry has to work together."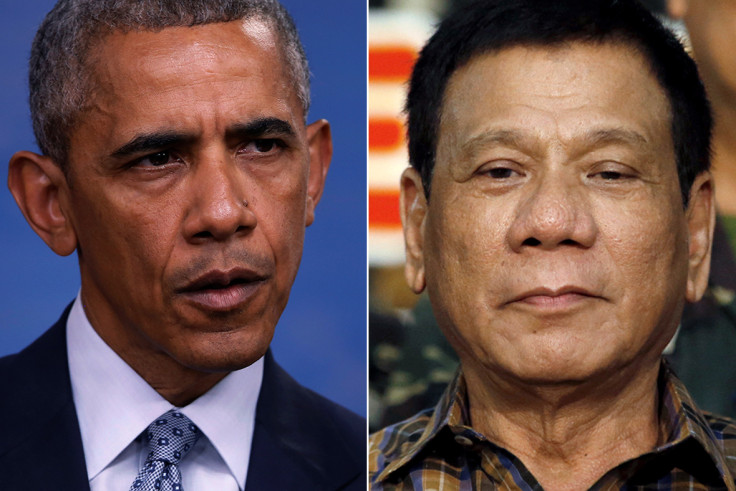 Manila's military ties with Washington are said to be beyond arms deals, extending to training exercises and maintenance support. Some experts have also said that Duterte could be using his position to get a better deal from the US on military equipments as Russia and Chinese weapons are said to be cheaper when compared to Washington's.
Duterte also recently hinted at seeking alliance with China and Russia for trade and commerce. He had also complained to two countries that Washington was "disrespecting" him.
© Copyright IBTimes 2023. All rights reserved.