Nato to Step up Ukraine Defences and End Russian Cooperation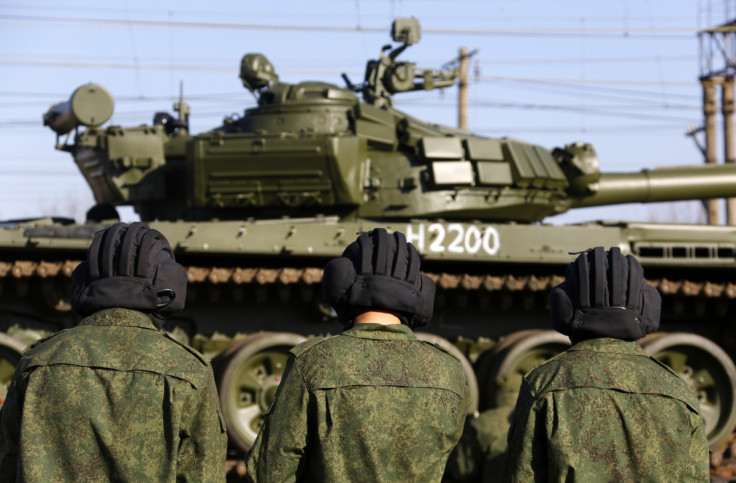 Nato's foreign ministers will beef up Ukraine's security in the face of what they described as Russia's challenge to freedom and peace in Europe.
The 28-member alliance also said it would suspend all civilian and military cooperation with Moscow over russia's "illegal military intervention" in Ukraine.
"We do not recognise Russia's illegal and illegitimate attempt to annex Crimea," the foreign ministers said after a closed-door meeting at Nato headquarters in Brussels.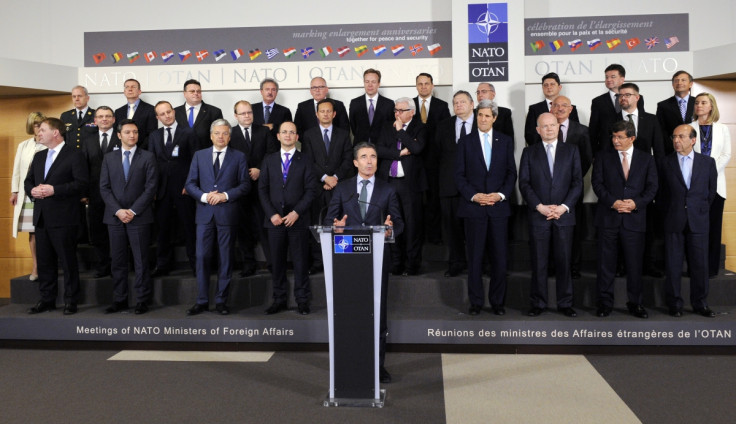 Nato Secretary General Anders Fogh Rasmussen and Nato foreign ministers
Reuters
"We urge Russia to take immediate steps to return to compliance with international law and its international obligations and responsibilities, and to engage immediately in a genuine dialogue towards a political and diplomatic solution that respects international law and Ukraine's internationally recognised borders," they said.
In addition, the Nato Liaison Office in Kiev would be boosted with an additional expert to help advise on security.
Nato also announced the possible deployment and reinforcement of military assets in eastern member countries, such as Poland and the Baltic states, and a possible review of the alliance's crisis response plans, training and exercise schedules.
Nato Supreme Commander Gen Phil Breedlove has been tasked with developing additional measures and submitting them for approval to the alliance's political leaders within a few weeks.
Nato chief Anders Fogh Rasmussen tweeted:
The decision came amid reports the Kremlin had amassed 50,000 troops along its western border with Ukraine and was ready to launch a second invasion.
Earlier Rasmussen denied reports that Russia had partially withdrawn its forces from the border.
"This is not what we have seen," said Rasmussen. "And this massive military buildup can in no way contribute to a de-escalation of the situation — a de-escalation that we all want to see — so I continue to urge Russia to pull back its troops, live up to its international obligation and engage in a constructive dialogue with Ukraine."
Russian troops moved on Crimea shortly after pro-Kremlin Ukrainian president Viktor Yanukovich was toppled by a revolution in February.
© Copyright IBTimes 2023. All rights reserved.