Representatives of the Stop Nato group told IBTimes UK that they support more affirmative and attention-grabbing action than the peaceful marches which have thus far taken place.
Stop Nato, which has set up its "Peace Camp" in Tredegar Park outside the city, will target its action on Cardiff Castle on Thursday evening, where world leaders will be attending a post-summit dinner. While members would not confirm what exactly they had planned, they refused to rule out what police may consider to be violent methods of protest.
Tomorrow afternoon, a separate protest march will take place in Newport, where the No to Nato group joined by, among others, the Campaign for Nuclear Disarmament (CND) will march on the Celtic Manor resort which is hosting the summit itself. Some members will be permitted entry to the venue to hand over boxes of anti-Nato letters.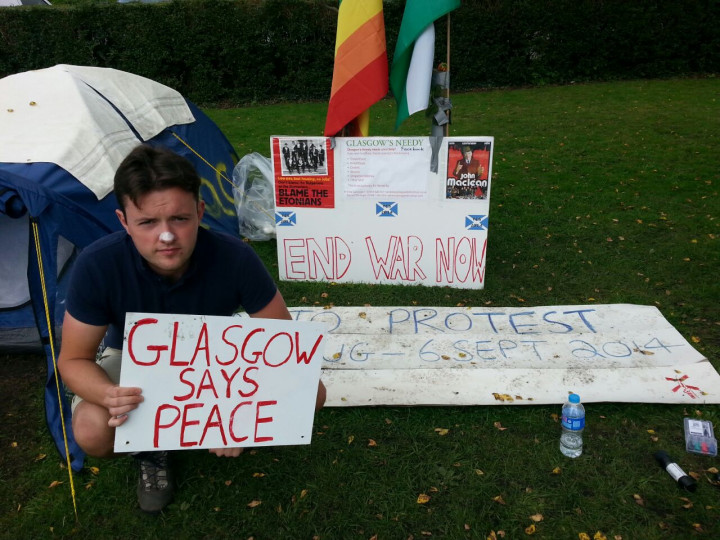 One member of Stop Nato's counter movement, who wished only to be referred to as Morgan, said: "We understand why No to Nato are doing that, but it's purely symbolic.
The difference [between the two groups] is tactical, between direct action and symbolic action. We plan to stop the dinner taking place."
Yesterday, the Vice-President of CND John Cox warned that any sort of violent action would not achieve results and would only be the preserve of "10 or 15 anarchists".
The news comes as Gwent Police confirmed that three men had been arrested after a small demonstration in Cardiff yesterday (Tuesday).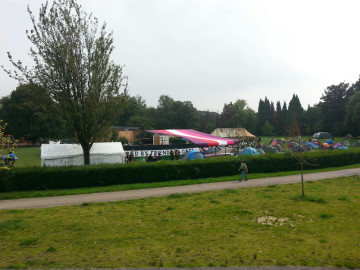 In a statement issued to IBTimes UK, the police said: "A number of lower-level protests have taken place in Cardiff city centre, some of which attracted around 30-40 people. Protestors made their way through an agreed route through the city before later dispersing. During the course of the day three males were arrested in the City Road area - one for a public order offence, one for obstructing the highway and one for trespass."
The protests have been otherwise peaceful and relatively small. The much-debated peace camp in Tredegar Park, which drew initial ire from locals over who would foot the bill, is small and quiet, but each side of the park manned by police officers, many of whom have been bussed in from around the UK.
One protestor, Merel, complained that the police had broken an earlier pledge to limit their presence to the car park area, adjacent to the camp.
"We were promised that they wouldn't come further than the car park, but they frequently patrol the area," she said, also complaining that the police had been aggressive and harassing towards campers and people in Newport, generally.
While much of those in the camp are protesting directly against the summit, many fly flags condemning Israel's assault on Gaza, the BBC's coverage of the event and the UK government's austerity strategy.
"I can't believe there are people in this country going hungry, when there are billions of pounds being spent on weapons," said Darren Carnegie who, along with his father, runs a food bank in Glasgow.