Nato Summit 2014: Russia Foreign Minister Lavrov Warns Alliance Over Ukraine Membership Offer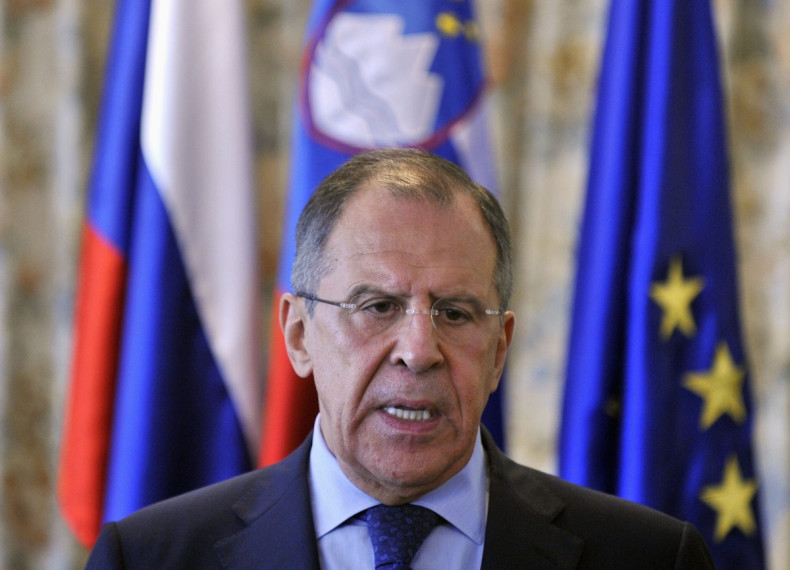 Russian Foreign Minister Sergei Lavrov has warned Nato against offering Ukraine membership of the military alliance as its leaders gathered for the summit in Wales.
Lavrov said the United States should stop trying to impose itself on the former Soviet republic, with Moscow saying any Ukrainian membership of Nato would be viewed as a national security threat.
"It is precisely at such a moment when a chance has emerged to start solving specific problems between Kiev and the militias that some sections of the Kiev authorities make demands for Ukraine to drop its non-aligned status and start joining Nato," Lavrov said at a meeting with the Organization for Security and Cooperation in Europe (OSCE).
"It's a blatant attempt to derail all efforts aimed at initiating a dialogue on ensuring national reconciliation."
Vladimir Putin has released a seven-point plan for Ukraine and pro-Russian separatists to reach a peaceful agreement.
Lavrov called on both parties to support Putin's plan and avoid a crisis that would affect the whole of Europe.
"Insincere" ceasefire plan
However, Anders Fogh Rasmussen, Nato's Secretary General, said the Russian ceasefire plan was "insincere".
"I think the bottom line is that the Russians are not sincerely interested in a ceasefire. They continue to destabilise eastern Ukraine," he said.
But Lavrov continued to speak of Moscow's concerns with the US's involvement in Kiev's affairs.
"Some of our Western partners, including unfortunately the most influential players - the United States - want victory for Nato and a situation where America dictates its will to everyone."
"This concept of exclusivity, which President [Barack] Obama has repeatedly declared, can lead to no good and has so far led to no good," he concluded.
Estonian support for Ukrainian Nato membership
In an exclusive interview with IBTimes UK at Celtic Manor, Newport, on the sidelines of the Nato Summit, Estonian Minister for Foreign Affairs Urmas Paet pledged Estonia's support for Ukrainian and Georgian accession to Nato, saying: "It's not up to Russia to dictate who can be a member of Nato."
"Estonia supports their principle. European countries which fulfil conditions and criteria should get the chance. Ukraine is not an exception. Recall the Bucharest Summit a few years ago, when it was clearly said that Ukraine and Georgia had future as Nato members. But it's important that they fulfil all the conditions," he said.
Paet added Ukrainian membership of Nato is not likely to arise in the short-term, given the domestic reform Ukraine must undertake both constitutionally and in reducing corruption, before its case could be considered.
UN agencies estimate more than 2,600 people have been killed in the fighting between pro-Russian separatists and the Ukrainian military since April.