Visitors to the Natural History Museum will be able to experience both state-of-the-art technology and the beauty of the world's largest coral reef system like never before, as part of a new virtual reality experience based on a nature documentary by Sir David Attenborough.
The David Attenborough's Great Barrier Reef Dive VR experience is a 360-degree video experience that takes the viewer deep underwater to explore some of the most fascinating sights of Australia's world famous reef system, so the viewer feels as if they are being taken on a private guided tour sitting in a submersible beside Attenborough.
The experience app plays on the Samsung Gear VR and is 20 minutes long in duration. It will be available to all Natural History Museum visitors from 11 December onwards for six weeks and admission for the attraction will cost £6.50 for adults and £4.50 for members and patrons.
The VR experience app was developed by Atlantic Productions and its VR studio arm Alchemy VR, using the Alucia research and exploration vessel and the Triton 3300/3 submarine, together with scuba divers armed with 360-degree cameras, to film footage alongside production of the new documentary series The Great Barrier Reef with David Attenborough, which will air on BBC One, 30 December at 9pm.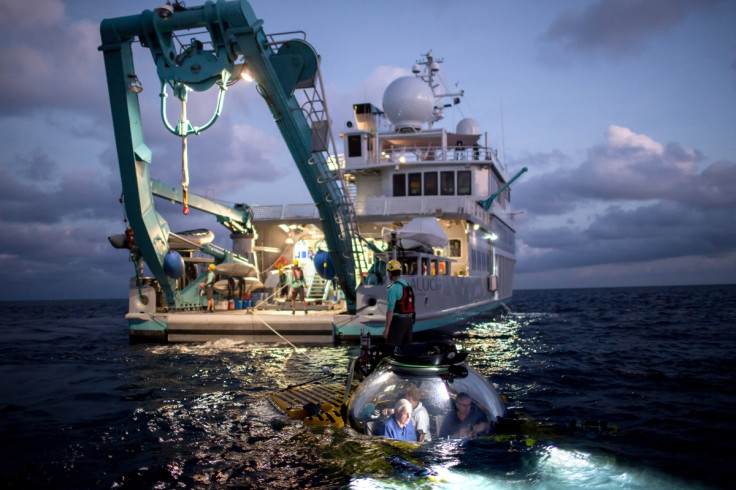 "We've made 11 documentaries with David over the years and we've also made a lot of VR experiences. We wanted to push the envelope in terms of technology and storytelling, and we thought VR would be a really interesting way to capture the Great Barrier Reef," Atlantic Productions CEO and creative director Anthony Geffen, who produced the documentary series, told IBTimes UK.
"VR has really become an extension for us as we see eyeballs coming to us that wouldn't normally come to television. The obvious next step if you're working in the digital space is to start looking at VR."
This is the second VR experience that Atlantic has collaborated on with the Natural History Museum – the first was a 10-minute-long documentary VR experience called First Life that transported the viewer back in time to the Cambrian Oceans as they were more than 500 million years ago.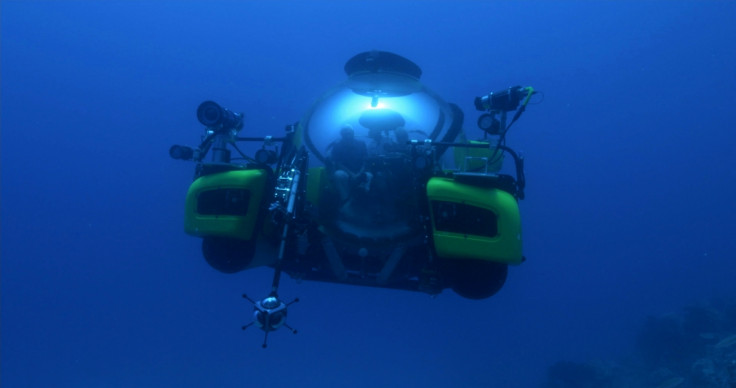 "There are different [VR] experiences and at the moment we're an on-the-rails experience, where we're taking people through and they can look around them, but they're not breaking off the rails. But obviously as we get the technology and the headsets change and we have the option [to provide interactive VR experiences], we will look to do VR in lots of different ways," said Geffen.
"We have to build for everything as we just don't know how the industry will go. All of the things we're building will work on all the platforms. That doesn't mean we can't build them and then rebuild them to be more interactive later, but at the moment, that's not what people want.
"They're just getting into VR and they only want the first stage of it. We tried experimenting with some very interactive VR, but people don't want that. That's not to say they won't want it in the future and gaming's a different world, but at the moment, in the non-gaming space people want to be on-the-rails and we've done a lot of market research that says that."