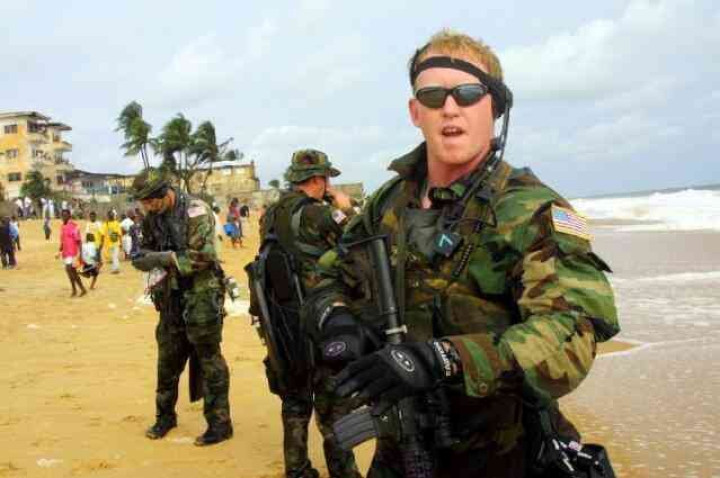 A dispute has arisen on the identity of the Navy Seal who shot Osama bin Laden dead, with two members of the commando team claiming the prestigious scalp.
Rob O'Neill, 38, outed himself as the shooter, confirming to the Washington Post he was the one who killed al-Qaeda leader in Pakistan.
However another member of the Special Forces team, Matt Bissonnette, had previously claimed responsibility for firing the lethal bullet in the 2011 operation - a fact he has maintained since his former comrade in arms went public.
"Two different people telling two different stories for two different reasons," Bissonnette told NBC News. "Whatever he says, he says. I don't want to touch that".
According to both accounts, two Seals walked their way up to the third floor of Bin Landen's compound in Abbottabad, where they found the Islamist leader emerging from his bedroom.
In a 2103 interview with Esquire magazine, which referred to him only as "the shooter", O'Neill said he was in the number two position, behind the so called "point man".
The point man opened fire but missed Bin Laden who retired into his bedroom, O'Neill said.
"I rolled past him into the room, just inside the doorway," O'Neill said. "There was bin Laden, standing there.
"I shot him, two times in the forehead," he added. "Bap! Bap! The second time, as he is going down. He crumbled to the floor in front of his bed and I hit him again."
In his book No Easy Day, Bissonnette says that he was the second man in Bin Laden's bedroom. His teammate shoots Bin Laden and then Bissonnette finishes him off firing more rounds.
Bissonnette is due to appear on CBS news programme 60 Minutes to promote his second literary effort, No Hero.
He is currently under criminal investigation for the possible disclosure of classified material made in his first book.
Both Bissonnette and O'Neill's decision to reveal their role in the operation breached the crack team's code of silence, angering the Navy Seals' leadership.
O'Neill's identity was first revealed by Sofrep, a website run by ex-special forces, in protest against his plans to go public in a television interview with Fox.