CIA-Made 'Scary' Osama Bin Laden Doll on Sale for £1,500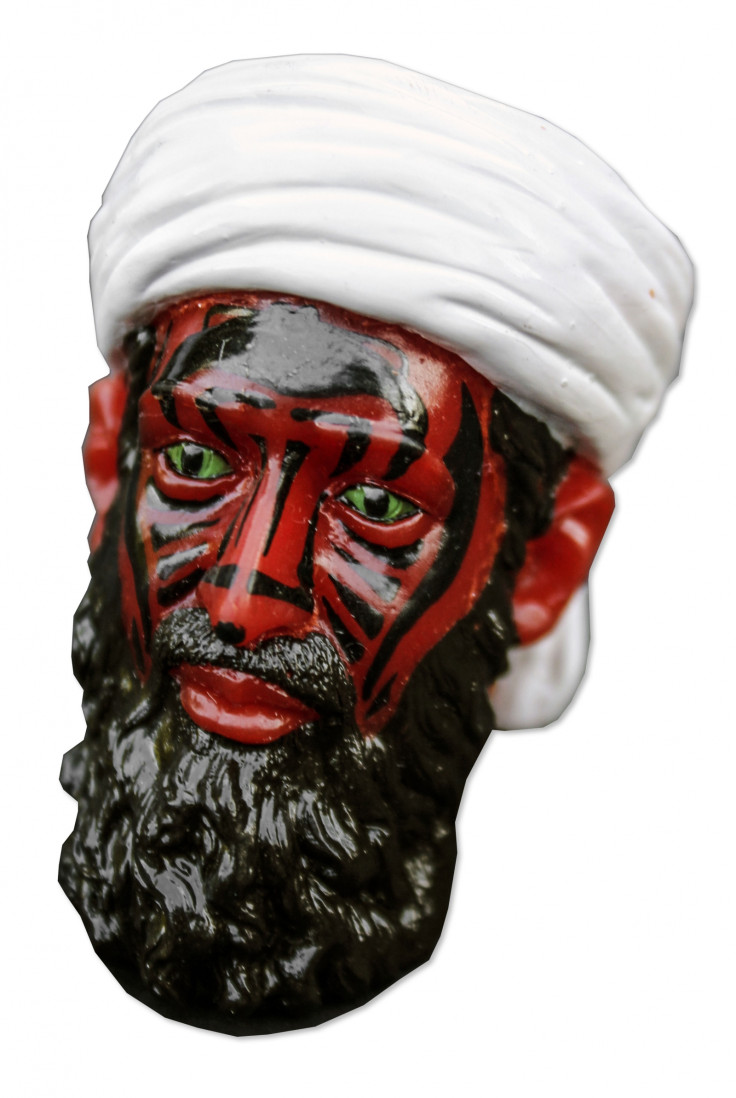 A CIA-made Osama Bin Laden doll has been put on sale.
The doll - commissioned by the American intelligence agency following the 9/11 attacks – was supposed to be distributed to children in the Middle East to discourage them from joining terror group al-Qaida, of which bin Laden was the leader.
In fact, the face of the doll was painted with a particular material that dissolved due to the heat emanated by the children when they touched the figure.
This would reveal a new face painted with red, suggesting bin Laden was demoniac.
However, the plan to create the toys was scrapped and only three figures were produced.
One of them is now on sale for $2,500 (£1,571) on memorabilia auction website Nate D Sanders, where it is explained that the doll maker was Donald Levine, the former executive of toy company Hasbro, which also produced the GI Joe toys.
"Scarce and nearly unbelievable prototype of Osama Bin Laden doll intended for use in Arab countries in order to persuade children from idolising the terror leader," reads the blurb.
"This prototype was covertly designed for the CIA by Donald Levine in 2005 for an ''influence operation'', intended to strategically distribute a scary depiction of bin Laden to children, ideally to dissuade them from joining a terrorist group such as al-Qaida."
The model on sale comes with a removable head which can be replaced with one depicting bin Laden as a 'demon'.
A spokesperson for CIA said: "To our knowledge, there were only three individual action figures ever created and these were merely to show what a final product might look like.
"After being presented with these examples, the CIA declined to pursue this idea and did not produce or distribute any of these action figures. Furthermore, CIA has no knowledge of these action figures being produced or distributed by others."
Bin Laden was shot dead by US soldiers in Pakistan in May 2011.
In November, a dispute arose over the identity of the soldier who killed the terrorist, after two different members of the 2011 team claimed they were responsible for bin laden's death.
Rob O'Neill, 38, outed himself as the shooter, confirming to the Washington Post he was the one who killed the al-Qaida leader.
However another member of the Special Forces team, Matt Bissonnette, had previously claimed responsibility for firing the lethal bullet in the 2011 operation.
© Copyright IBTimes 2023. All rights reserved.