A US Navy Seal who claims to have killed Osama bin Laden is being forced to surrender over $8m (£5m) in book and film payments amid a clampdown on US special forces troops profiting from their professional activities.
Court documents viewed by the New York Times reveal that Matt Bissonnette, the first member of Seal Team 6 that carried out the May 2011 Bin Laden raid, will likely have to forfeit at least $4.5m in royalties for his bestselling book No Easy Day.
The book was written under the pseudonym Mark Owen because Bissonnette failed to submit the manuscript for security review by the Pentagon.
Bissonnette will also have to give up movie rights to his book worth at least $900,000, and lose the security clearance he needs for lucrative jobs as a military contractor.
The monetary figures are featured in papers relating to a lawsuit Bissonnette has commenced against lawyers, who he says gave him poor advice while helping him vet the book.
In No Easy Day, Bissonnette writes that Bin Laden was shot in the head by a "point man" as he peaked out of a doorway while three Seals advanced up the stairs of a building inside his fortified compound in Abbottabad, Pakistan.
Once they reached the third floor room, they found him lying on the floor and shot him again several times as he lay twitching. According to the Special Operations Forces Situation Report website, Navy Seals repeatedly shot "magazines-worth of ammunition into Bin Laden's body".
The website, which cited two confidential sources, claimed that the excessive number of times Bin Laden was shot is the reason why the US government has never released photos of the al-Qaida leader's body.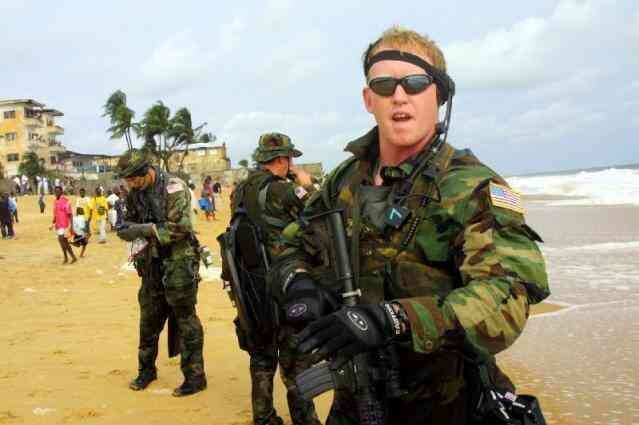 Jack Murphy, an eight-year army special operations veteran, said that although Navy Seals may have felt it "morally, legally, and ethically appropriate" to shoot the body several times to ensure that Bin Laden really was dead and no longer posed a threat, this does not justify the extent of the damage inflicted on him.
"What happened in the Bin Laden raid is beyond excessive," Murphy commented. "The level of excess shown was not about making sure that Bin Laden was no longer a threat. The excess was pure self-indulgence."
Last week, Rob O'Neill, another Seal Team 6 member on the Bin Laden mission, revealed his identity and claimed that he had killed the al-Qaida leader.
O'Neill also gave a different account of the events that led to Bin Laden's death. He said the point man actually missed Bin Laden, while O'Neill himself killed the al-Qaeda leader after spotting an AK-47 rifle was on a shelf within his reach.
In an interview with NBC, Bissonnette said: "Two different people telling two different stories for two different reasons. Whatever [O'Neill] says, he says. I don't want to touch that."
Other Seals have said that the point man did not miss and actually killed Bin Laden, while Bissonnette and O'Neill merely fired "insurance" rounds into his body.
Bissonette left the Navy in April 2012, and was the first Seal to sign a business deal based on his participation in the Bin Laden mission.
His book was published on 4 September 2012, and although he pledged to donate much of the proceeds to charity, he faced criticism from his command and from many of his former colleagues.
An investigation also revealed that Bissonnette and six other Seals served as advisers on the video game Medal of Honor: Warfighter at Bissonette's behest.