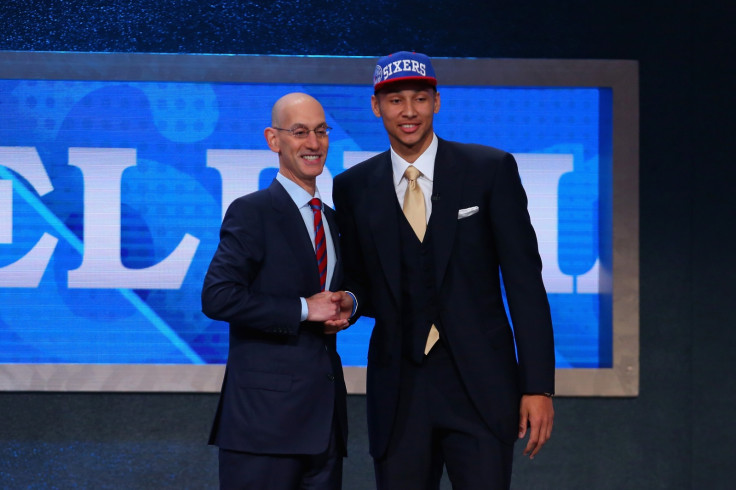 The Philadelphia 76ers selected Ben Simmons with the first overall pick of a relatively tame 2016 NBA draft held at Barclays Center in Brooklyn on Thursday evening (23 June). As expected, the teenage Australian forward became the first Louisiana State University prospect chosen at number one since the legendary Shaquille O'Neal back in 1992.
That decision to recruit Simmons meant that Duke's Brandon Ingram quickly fell to the rebuilding Los Angeles Lakers with the second pick. The Boston Celtics resisted the temptation to trade the coveted third selection and sprung something of a surprise by snagging Jaylen Brown from the University of California.
This year's top European prospect, towering Bosnian-born Croatian centre Dragan Bender, was taken next by the Phoenix Suns. New Minnesota Timberwolves head coach Tom Thibodeau acquired one of his top targets in Providence Friar Kris Dunn, whose draft rights were subject to a hopeful offer from the 76ers as well as prolonged trade talks with the Chicago Bulls centred around a potential deal involving Zach LaVine and Jimmy Butler.
University of Oklahoma guard Buddy Hield was taken by the New Orleans Pelicans at six, while the Denver Nuggets looked to improve their three-point shooting with the addition of Canadian Kentucky Wildcat Jamal Murray. Marquese Chriss was chosen by the Sacramento Kings with the eighth pick before being sent to the Suns in exchange for picks number 13 and 28 (which became Georgios Papagiannis and Skal Labissiere) and the rights to Fenerbahce's Bogdan Bogdanovic. The top 10 was rounded off by Jakob Poeltl and Thon Maker, who went to the Toronto Raptors and Milwaukee Bucks respectively.
In the biggest deal of an otherwise quiet night, the Oklahoma City Thunder dispatched seasoned power forward Serge Ibaka to the Orlando Magic and took back fourth-year guard Victor Oladipo, Ersan Ilyasova and the rights to eleventh pick Domantas Sabonis. Earlier in the day, the Brooklyn Nets traded to Thaddeus Young to the Indiana Pacers in exchange for the 20th pick – Michigan's Caris LeVert – and a future second-rounder.