The National Basketball Association (NBA) makes its eagerly anticipated annual return to the UK on 14 January, with an Eastern Conference match-up between the Orlando Magic and the Toronto Raptors at London's O2 Arena.
How to watch
Magic-Raptors tips off at 8.45pm, with British fans not in attendance able to catch all the action live on BT Sport 1 from 7.45pm. Orlando and Toronto are both in the Eastern Time Zone, which is five hours behind. Subscribers can also watch online via NBA League Pass.
Preview
With the NFL traditionally dominating the American sporting landscape, it is easy to forget that its basketball counterpart also boasts a strong following on these shores. All tickets for this encounter were snapped up by fans in less than hour, while there is typically no shortage of sport stars and celebrities at courtside.
After 2015 saw Jason Kidd's playoff-bound Milwaukee Bucks cruise to an easy victory over the New York Knicks, this year's event should see a more even match-up between two of the long list of teams jostling for position behind the Cleveland Cavaliers in a newly competitive Eastern Conference.
Currently clinging on to the eighth seed, Scott Skiles' Magic have dropped five of their last six games before travelling across the Atlantic. The second-place Raptors, meanwhile, are gunning for a fourth consecutive victory after seeing off the woeful Philadelphia 76ers on 9 January following wins over the Brooklyn Nets and Washington Wizards.
Team news
Magic guard Elfrid Payton has been sidelined for the last four games with bone bruising to his left ankle, while Aaron Gordon recently sprained his ankle during a practice session. The latest reports from the Orlando Sentinel suggest that both players are set to feature after coming through the team's final pre-game shootaround at Imperial College London unscathed.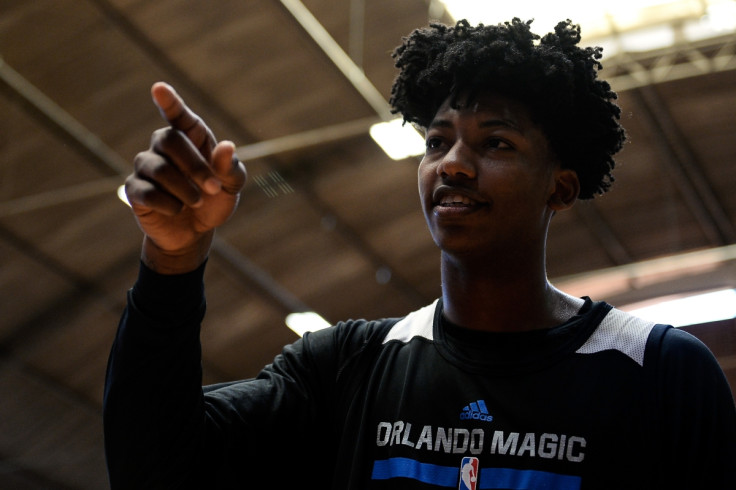 As for the Raptors, tireless forward DeMarre Carroll is out indefinitely after undergoing an arthroscopic procedure on his troublesome right knee. James Johnson has been identified as his replacement.
What the coaches have said
Scott Skiles: "You want guys to have a good time. You never know who's coming back to London, it could be the first and only time guys get to come here and I would never take that away from them.
"But I feel we have a group that understands this is an important game because five out of six can turn into seven out of eight and then we've undone everything we've done already."
Dwane Casey: "It's great to be in another city in another country but we're professionals. We're here to do a job. We're here to play a game tomorrow night.
"That's our number one goal. Our families are enjoying the city and everything but our guys are professional enough and mature enough to understand we're here for a game."
Key players
Magic – Nikola Vucevic
As the anchor of a young team that are finally hoping to realise their significant potential, dominant 25-year-old centre Vucevic currently leads the Magic in both scoring (17.1 points per game) and rebounding (8.1 rebounds per game).
Raptors – Kyle Lowry/DeMar DeRozan
A fractured hand kept Jonas Valanciunas sidelined for 17 games before the festive break and the Lithuanian big man is currently the subject of trade rumours as Toronto reportedly seek to make an ambitious attempt to land Memphis Grizzlies All-Star Marc Gasol before February's deadline.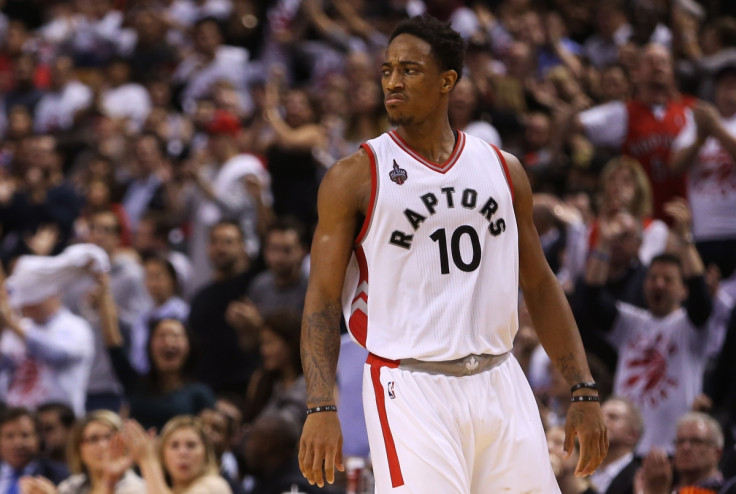 It is in the backcourt where Toronto's real threat lies, however. In DeRozan, Casey can boast one of the league's most athletic and explosive finishers who has played some of the best basketball of his career this season. As for point guard Lowry, he has reaped the benefits of last summer's weight loss and runs the Raptors offence superbly well with determination and ferocious energy. Together, they are one of the best guard pairings in the NBA.