Kobe Bryant to retire from the NBA: Five jobs the LA Lakers icon could do next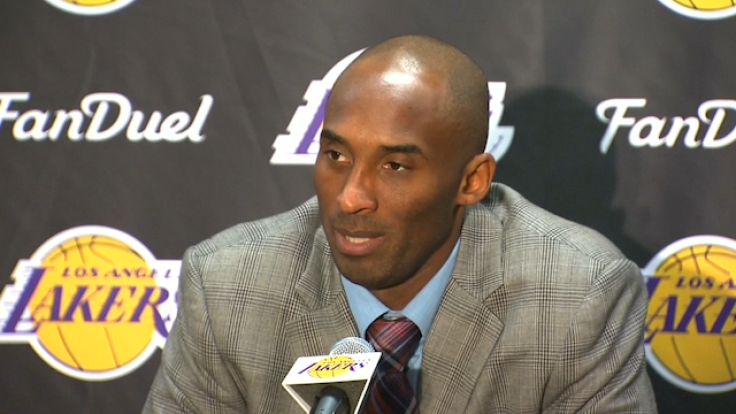 After 20 years, 1,293 NBA matches and hundreds of accolades, basketball star Kobe Bryant has announced his retirement. The 37-year-old sportsman revealed that he would be bowing out at the end of the season in a poem entitled 'Dear Basketball', published in The Players' Tribune.
"My heart can take the pounding. My mind can handle the grind. But my body knows it's time to say goodbye," Bryant wrote. "And that's OK. I'm ready to let you go. I want you to know now. So we both can savor every moment we have left together. The good and the bad. We have given each other all that we have."
As the world of sports struggles to digest news of his imminent departure, IBTimes UK has earmarked a few careers Bryant might like to pursue.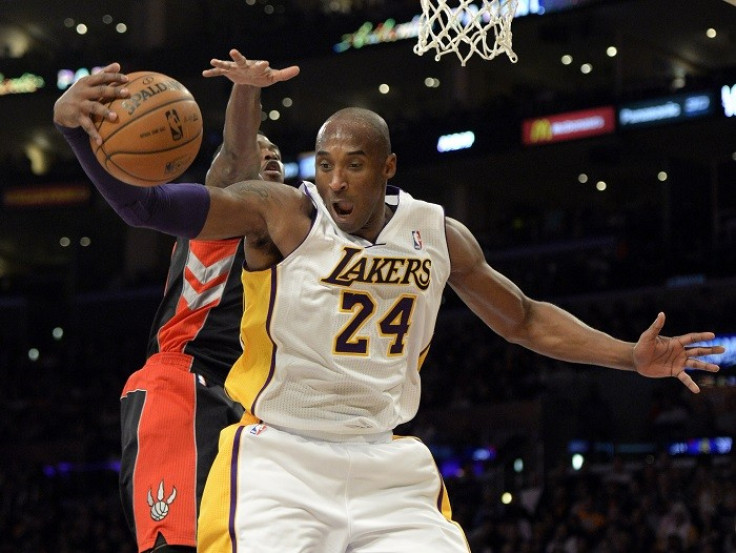 Relationship guru
Thanks to his wife and childhood love Vanessa, Bryant knows a little about sticking through the bad times and making a marriage work. In December 2011, his wife filed for divorce citing irreconcilable differences amid reports of alleged extramarital affairs, including a fling with a Playboy model as well as with one of the producers of the Kardashians' reality show.
But after two years, the couple announced via social media that they had called off their divorce proceedings. He is said to have worked hard to win back his closest confidante and companion, who has stood by him through the many storms of his career.
Actor
In 1996, fellow basketball great Michael Jordan starred in part-animated sports comedy film Space Jam. Bryant has made no secret of how much Jordan has inspired him, so he might be tempted to make his own big-screen debut.
Hip hop muse
Back in 2012, amid speculation that Bryant and Vanessa were getting a divorce, hip hop star Drake took a swipe at the athletes' wife in the song Stay Schemin, boasting: "Kobe about to lose a hundred fifty M's/ Kobe my n***a I hate it had to be him/ B***h you wasn't with me shooting in the gym/ (B***h you weren't with me shooting in the gym)." The controversial lyrics soon went viral and spawned scores of hilarious memes.
Die hard Lakers fan Lil Wayne also released a song dedicated to the LA Lakers superstar called 'Kobe Bryant' back in 2009. Rappers including Jay Z to Kanye West to Juicy J continue to use his name as a metaphor for greatness, so it's about time he started getting paid for it.
Basketball coach
Earlier in November, Bryant once again denied any interest in coaching after retiring, telling Mike Bresnahan of the Los Angeles Times: "I don't feel like dealing with divas. They're a pain in the ass." Although he hates the idea, hopefully he has a change of heart because he would be unfortunate if he gave up the chance to mould the next generation of aspiring basketball players.
Dancer
In May 2015, Bryant attended the Dancing with the Stars season finale instead of the NBA Draft Lottery and previously visited Rick Fox on the hit show. Now that he has some free time on his hands, maybe he can Cha Cha to success on the dancing competition.
© Copyright IBTimes 2023. All rights reserved.