Nearly 6,500 female defectors 'returned' to North Korea, rare Pyongyang data reveals
In a report to the UN, the Kim Jong-un regime claimed that it did not hand down any punishment on the female defectors.
A total of 6,473 North Korean female defectors are reported to have "repatriated" to the reclusive country between 2005 and 2016 after allegedly defecting abroad, according to a rare revelation made by the Kim Jong-un regime on Friday (4 August).
In a report to the UN Committee on the Elimination of Discrimination against Women, the North claimed that it did not punish the women who returned to the country.
According to Yonhap news agency, the report to the UN comes ahead of a country review session that is scheduled for early November.
It is believed that more than 1,000 North Koreans defect to South Korea every year, but most of them cross over into China, and then make their way through Southeast Asia to the South. Pyongyang said that a majority of the women defectors were found to be among them, who were either lured by human traffickers or suffered economic difficulties.
"Therefore, they were not subjected to any legal punishment, and are now enjoying stabilized life thanks to the all-embracing, benevolent politics of the state," the report said.
It also claimed that the regime only punished 33 women, who allegedly committed grave crimes, such as drug trafficking and attempted murder during their stay abroad.
The report also said that Pyongyang government set up a legal fund to offer financial assistance to those women who were allegedly trafficked abroad. It also apparently filed complaints against alleged trafficking groups before courts in foreign countries.
However, Yonhap said that such claims by the North cannot be true as the hermit kingdom is infamous for its widespread human rights violations.
Any defection is seen as a huge embarrassment for the Kim regime as it has come at a time of heightened tensions in the Korean peninsula in the wake of Pyongyang's repeated nuclear and missile tests.
Pyongyang has long been accused of holding hundreds of thousands of people as political prisoners for trying to flee the country.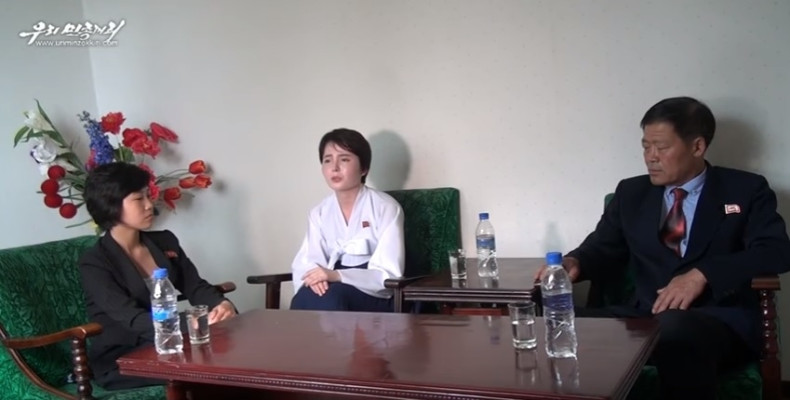 Following some of the high-profile defections last year, including the defection of London-based diplomat Thae Yong-ho, North Korean leader Kim Jong-un in August ordered surveillance to be stepped up along the China border to stop his countrymen from fleeing.
Earlier in July, a former North Korea defector made international headlines after she appeared in YouTube video.
Lim Ji-hyun, a famous TV personality in South Korea, had defected from North Korea in 2014. However, she appeared in what seemed to be a North Korean propaganda video, claiming her identity as Jeon Hye-sung.
Lim added that she had voluntarily returned to the reclusive state. But South Korea suspects that she might have been kidnapped back to the regime by Kim's men.
In the propaganda video, she claimed she was "lured to the South by a delusion" that she could "eat well and make lots of money there. It was not the place I had imagined," she said.