North Korean ice hockey team in Auckland forced to return sticks as UN sanctions bite
UN sanctions ban export of luxury goods to Pyongyang, which include "recreational sports equipment".
The North Korean ice hockey team had to return high-tech carbon fibre sticks to the organisers because of the expanded UN sanctions against the Kim Jong-un regime for conducting repeated missile tests defying the Security Council resolution.
When the team came to Auckland, New Zealand, in April for a tournament it was provided with the sophisticated sticks as the players reportedly had only battered wooden sticks, the AFP news agency reported.
Taking back the equipment would have meant violating UN sanctions, which ban export of luxury goods to Pyongyang. The definition of banned luxury goods extends to "recreational sports equipment".
Earlier in June, the UN Security Council extended the sanctions after North Korea conducted its ninth ballistic missile test since the start of the year. The sanctions were first placed in March 2016 after North Korea carried out a nuclear test in January that year.
Jong Kwang Rim, a sports ministry official who was with the North Korean players in Auckland, apparently protested and wanted the team to be allowed to carry the hockey sticks with them, but to no avail.
He blamed "hostile US forces" for the situation and said his country would not be cowed by the international pressure.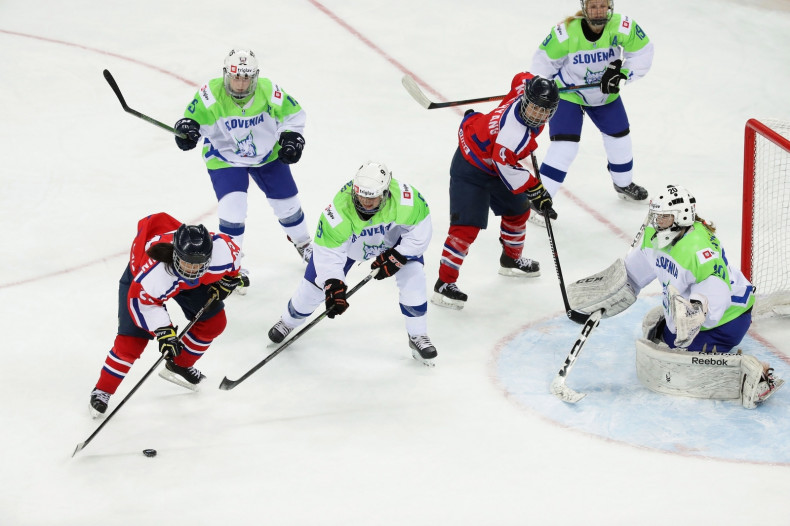 North Korea's achievements in the nuclear and missile fields only "show how great our people are and more importantly, how we have the greatest leader", Jong was quoted as saying.
Pyongyang routinely blames Washington for any sanctions the UN places on it.
Jong added: "Even though the US sanctions tried to challenge us, we were able to develop our sports sector.
"Recently, the development of our nuclear power and the launch of an intercontinental ballistic missile raised us to a higher position in the world. We will also dominate the US in the sports sector in the next few years."
Apart from the hockey sticks, the North Korean players were also prevented from carrying home chocolates and apples that they had bought in New Zealand, Jonathan Albright, general secretary of Ice Hockey Federation in Auckland, told AFP.
He added that teams from other countries were also instructed not to share anything with the North Koreans as those would be seized too.
"I know it's a little thing, a little pin, but apparently the security or customs officials at the airport were quite strict and vigilant," Albright said.