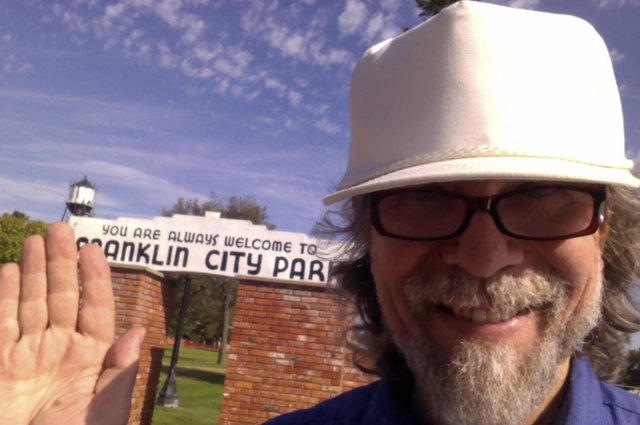 Craig Cobb, a prominent north American neo-Nazi, has reportedly bought properties in Nebraska at a sheriff's sale to build white nationalist communities. The 64-year-old is said to have purchased land in Red Cloud for $25 (£16.50) and $100 (£66) as well as another property for $3,410 (£2,247) in September.
Cobb said in an interview that he plans to sell the property at deep discounts to young white couples as part of an effort called Pioneer Little Europe that would create planned communities for white nationalists. According to the Kansas City Star, a district court judge needs to confirm the sales in order for them to progress.
In 2011, Cobb bought land in the town of Leith, North Dakota and announced plans to turn the area into a white enclave. He bought some of the plots in the names of white supremacists, including Tom Metzger of White Aryan Resistance, Jeff Schoep of the National Socialist Movement and Alex Linder of Vanguard News Network. He flew Nazi flags on his property and sought to acquire enough power to run the town.
The neo-Nazi said other white nationalists have been buying up property as well. "We have property and people in place in the area," he said. "I'd rather not speak to precisely what we have and what we bought except to tell you it's a lot more extensive than just this."
Cobb has been accused of terrorising people with guns and has entered guilty pleas to five misdemeanour menacing counts and one felony terrorising charge. He was arrested in November 2013, soon after attending a National Socialist Movement rally in Kansas City, and spent several months in jail.
Kathy Hansen, who is the Smith County Appraiser in Smith County, Kansas, told the Star that Cobb had asked her about several other properties.
The presence of Cobb and his ambitions to build a white nationalist community has alarmed local residents. Gary Ratzlaff, the mayor of Red Cloud, Nebraska, said that at a recent town hall meeting, "There was a good showing of the people, good attendance. Let's just say everyone is concerned."
Cobb told the newspaper he spoke to the Webster County Sheriff, saying "He was pretty nice, actually. I said, 'I know you don't want us in town.' He heartily agreed."
Cobb described himself as a national socialist and said he was a friend of F Glenn Miller Jr, the neo-Nazi who was sentenced to death last month for killing three people outside Jewish centres in Overland Park. "We're literally in a racial war in this country," he said, "and we're losing really badly."
The Pioneer Little Europe movement started more than 10 years ago. Its 85-page prospectus describes the organisation as "a conscious white community" that "comes to dominate a geographical area".