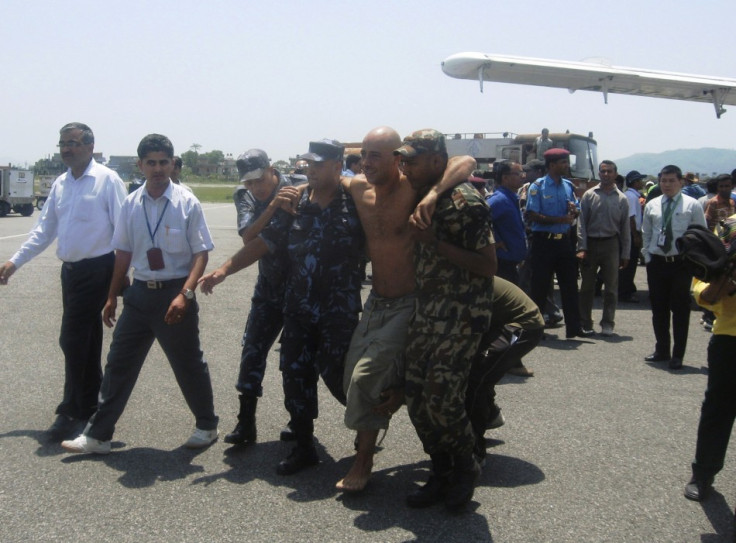 A plane crash in Nepal killed 15 of the 21 people on board while six of them miraculously escaped.
The aircraft belonging to the private airline Agni Air crashed near Jomsom while trying to land. The crash site is close to the Annapurna mountain range, a favourite trekking spot, according to Sky News.
"The plane was about to land at Jomsom airport. It hit a muddy slope and the plane is now buried in the side of the hill," AFP quoted police spokesperson Binod Singh as saying.
Singh confirmed that 15 people were killed, 13 of them Indian tourists and the other two Nepali pilots. He said there were six survivors, including a Nepali airhostess. The exact number of Indians on the flight was not clear.
The aircraft did not catch fire but broke into pieces.
Initial reports suggest that technical problems could have led to the accident. The airport where the plane was trying to land is the gateway to Mukthinath, a Hindu pilgrimage site.
The plane was chartered by the passengers to travel from Pokhara to Mukthinath in the Himalayan mountain pass.
"A Nepal army barracks was near the accident site which made the rescue of survivors easier," said the Nepali Police regional spokesperson Rajendra Singh Bhandari, reported AFP.
There were also two westerners on the crashed flight, and reports suggest that they are Danish. Their fate was still unknown.
Monday's crash is the second in less than two years in the area. As many as 14 people were killed in a crash in August 2010 due to bad weather near Kathmandu.