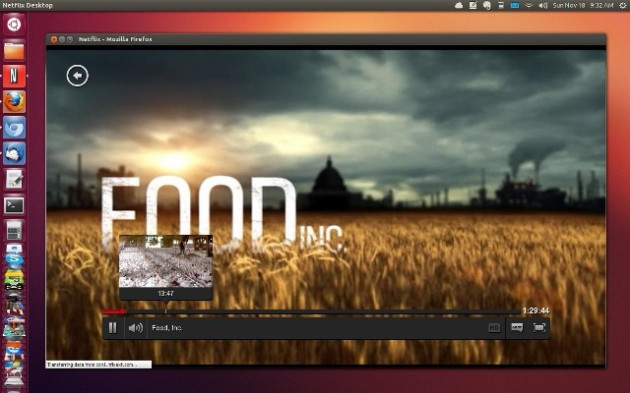 For many computer users, Ubuntu offers a great user experience but can fall short on compatibility with applications and programs. The popular Netflix app, for example, does not officially support the Ubuntu Linux operating system. Thanks to developers Erich Hoover and David Andrews, however, that particular problem has been solved, according to iheartubuntu.
According to the report, the app works well on a 32-bit laptop with Ubuntu 12.4 sporting 1GB of memory and a 1.86 GHz single-core processor, while 64-bit hardware with Ubuntu 12.10 offers the smoothest experience.
"It may not be an official implementation of Ubuntu and does actually rely on WINE being installed on the system, but it should be more than sufficient to access and playback content from a Netflix account," claims Redmond Pie.
IBTimes UK will not be held responsible for any consequences to the device during installation.
Here are the steps to install the Netflix desktop app on Ubuntu:
Install the required repository or Personal Package Archive (PPA). Open the terminal and type the following command
sudo apt-add-repository ppa:ehoover/compholio
Enter the following command in the same terminal window
Sudo apt-get update
Sudo apt-get install Netflix-desktop
After installation, browse to the top left of the screen and open Unity dash and search for Netflix and run the app. The app will now load. After logging into the Netflix account and choosing a video to be played, Microsoft Silverlight should now ask you to enable DRM content. Enable by tapping Yes
Netflix should now be running on Ubuntu.
Note: The app opens up in full screen mode. To exit from the app completely, press Alt+F4 or F11 key.
[Source: Redmond Pie]