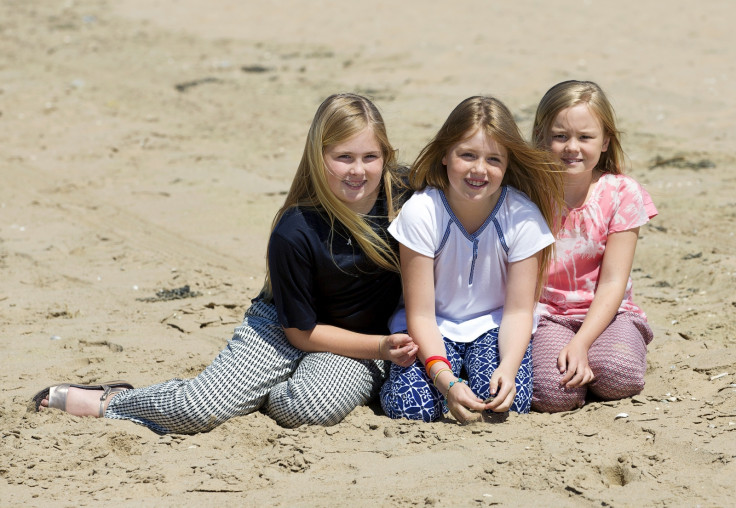 Dutch Princess Catharina Amalia is just like any other typical student eagerly starting another school year. The princess was recorded heading off to her first day of school by bicycle, the preferred method of transportation in the Netherlands.
The blonde 11-year-old royal sported jeans, a white shirt and bright pink trainers that matched her bike basket, People reported. With a wide grin and a wave of her hand, the eldest daughter of King Willem-Alexander and Queen Máxima rode off from her driveway to school.
According to People, the Dutch royal family announced in March that the young princess would be attending the Christian Gymnasium Sorghvliet in The Haag. Proud dad Willem-Alexander filmed his daughter heading to school and posted it on Facebook on 24 August.
The shared family video was a rare move by the royal parents, who have tried to keep their three daughters out of the public eye as much as possible. People reported that the king has said that the heir-apparent will not be participating in official engagements until she turns 18 years old and enters the State Council.
Despite sharing the private family moment, the king asked that she be given privacy as she continues her schooling before taking up any royal duties. Royalista reported the Dutch Royal Court posted a message saying: "Like her peers, the Princess has a right to an undisturbed youth. As the future life of the Princess will largely be devoted to public duties, it is important to respect her privacy."