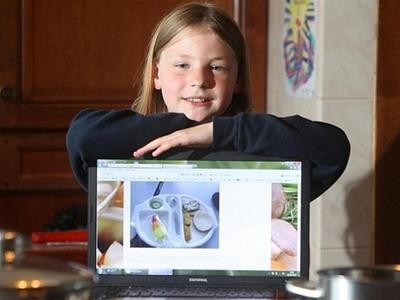 A controversial ban that blocked a nine-year-old girl taking photos of her school dinners for her popular blog has been overturned following an outcry from the online community.
Martha Payne started photographing her school dinners and posting them on her NeverSeconds blog on 30 April and subsequently got more than two million hits.
But Argyll and Bute Council forced the schoolgirl to stop taking photos of her dinners as members were unhappy with the press coverage
The U-turn came just a few hours after the council said it had imposed the ban as Martha was not detailing the full list of school dinners available and claimed catering staff at the Lochgilphead Primary School feared for their jobs.
But after a worldwide backlash against the decision on social media sites, SNP council leader Roddy McCuish took to BBC 4's World at One Programme to explain why the ban had been overturned.
He said: "There's no place for censorship in Argyll and Bute Council. There never has been and there never will be.
"I've just instructed senior officials to immediately withdraw the ban on pictures from the school dining hall. It's a good thing to do, to change your mind, and I've certainly done that."
In the wake of the ban, the NeverSeconds JustGiving page went on to raise more than £30,000 - soaring past Martha's £7,000 target for the charity Mary's Meals for starving children.

Before the ban, she had raised £2,000.
A Mary's Meals spokesperson said: "Martha's support for Mary's Meals has been amazing and we are extremely grateful for everything that she has done to help us reach some of the hungriest children in the world.
"We are overwhelmed by the huge response to her efforts today which has led to so many more people donating to her online donation page.
Thanks to this fantastic support, Martha has now raised enough money to build a kitchen in Malawi for children receiving Mary's Meals as part of our Sponsor A School initiative and has broken the record for hitting a Sponsor A School online fundraising target in the quickest amount of time."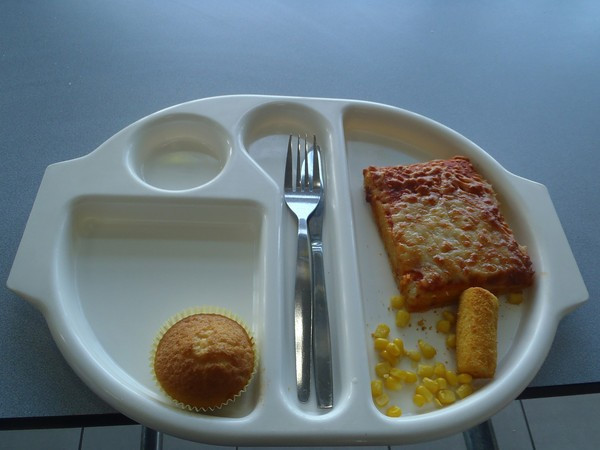 The nine-year-old schoolgirl became an internet hit after she started blogging about her school meals and rating them out of 10.
But in a post titled "Goodbye" she wrote: "This morning in maths I got taken out of class by my head teacher and taken to her office. I was told that I could not take any more photos of my school dinners because of a headline in a newspaper today.
"I only write my blog, not newspapers, and I am sad I am no longer allowed to take photos. I will miss sharing and rating my school dinners and I'll miss seeing the dinners you send me too."
Argyll and Bute Council released a statement defending its original decision. "Argyll and Bute Council wholly refutes the unwarranted attacks on its schools catering service which culminated in national press headlines which have led catering staff to fear for their jobs," it said.
"The council has directly avoided any criticism of anyone involved in the NeverSeconds blog for obvious reasons despite a strongly held view that the information presented in it misrepresented the options and choices available to pupils. However, this escalation means we had to act to protect staff from the distress and harm it was causing."