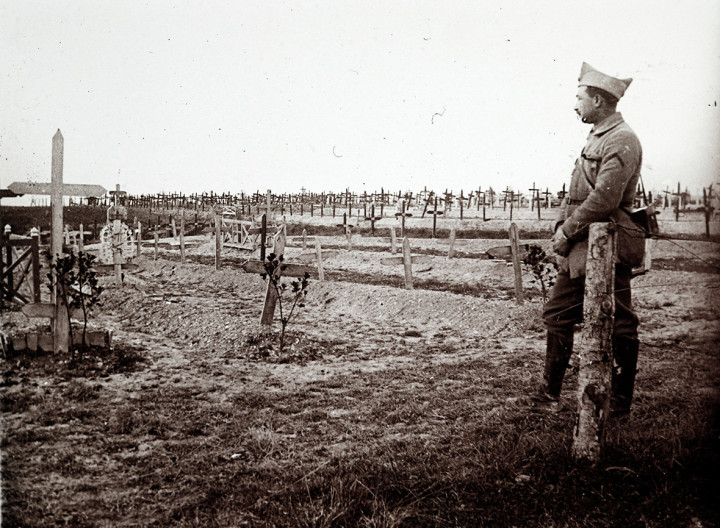 The story of the last victim of the First World War has emerged ahead of the launch of a new exhibition commemorating the 100th anniversary of the start of the conflict.
Walter Satterthwaite died in 1963, 47 years after a severe wound invalided him from the army after he was awarded the military medal for bravery.
Satterthwaite fought alongside his brother Jack on the Western Front, until Jack was shot and killed during fighting at Festubert in north-west France in April 1916.
After being shot in his left leg, Walter was invalided out of the army. Although he lost use of his leg, Walter was able to lead a normal life, until he was admitted to hospital due to increasing pain in his limb.
The former soldier underwent surgery to amputate his leg but died from severe blood loss in 1963 aged 75, becoming the last casualty of the Great War.
Walter's grandson Brian Satterthwaite has made a box of medals and photographs belonging to the brothers available to the Herts at War exhibition, which opens on 4 August.
Exhibition organisers have digitally colourised one of the photos, which shows Jack and his platoon setting off for war at Letchworth train station in Hertfordshire.
Dan Hill, an organiser at the exhibition told the Daily Mail: "Sadly, a family losing two sons in the war was not altogether uncommon.
"But the ordeal that the Satterthwaites endured at the time and the impact of the Great War so many years after the event serve to highlight the legacy of the conflict.
"With the centenary of the Great War fast approaching, we are proud to share this story and feel that every previously unknown story that is told is a success for those who believe in the importance of remembrance and the preservation of our wartime history."
Walter's grandson Brian added: "Because I was the oldest son, my family gave me my grandfathers' medals and also the medals of my great uncle.
"If anything happened to me the medals would probably be sold off. I wanted the collection to go somewhere it could do some good and help others learn about the Great War, which is why I have given them to the exhibition."