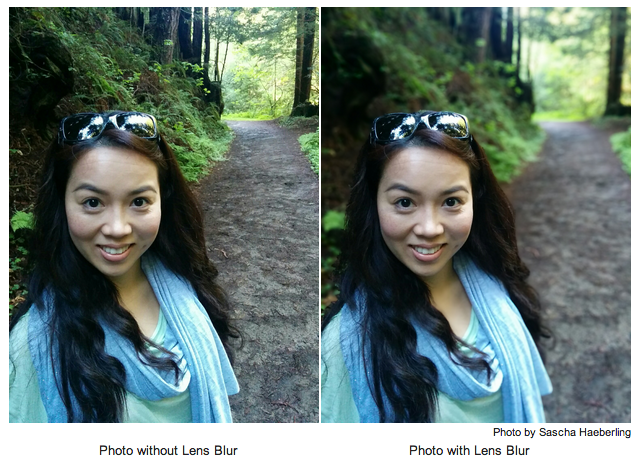 Google has now launched a new standalone camera app for android and it can be picked up at the Google Play app store according to a G+ post.
Here are the four most important features that the app brings.
i) 100% Viewfinder
The app offers a brand new interface that is clean and minimal. It features a 100% viewfinder to show users everything that they are shooting without blocking critical interface elements. This means that the final photograph will look just like the one in your viewfinder screen.
ii) Lens Blur
The feature allows users to emphasise the subject while blurring the background for an SLR-like shot with shallow depth-of-field (or bokeh). Users can even change the subject in focus after taking the shot.
iii) Better Panoramas
New higher resolution panoramas capture the full width and detail of a scene.
iv) Photo Sphere
A feature that has not appeared on non-Nexus handsets until now. It allows users to click full, 360 degree immersive snapshots. Think of it as an extension to Panorama that is not just limited to the horizontal plane.
More Features on the Way
A report from PhoneArena goes on to add that the app's code indicates that a few more features are on the way.
Apart from allowing you to use Photo Spheres as Live Images, Google will also be rolling out features like Advanced Camera Mode, Time Lapse Mode, and Wide Angle Mode with the apps updates in the near future.
Google Camera can be downloaded on the Play store from here, and it happens to be compatible with all phones and tablets running Android 4.4+ KitKat.
The company went on to add that it will be available to more devices in the future. "We are just getting started, and in the months ahead we will make Google Camera available to more devices, helping make photography easier, faster and more fun", it said on Google Plus.