The new iPad may have stolen the show earlier this month, but the Apple TV was also updated to give the budget set-top box a new lease of life.
The Apple TV was launched in early 2007, but after selling poorly Steve Jobs described the product as "a hobby" and in 2010 an all-new version was announced, which focused entirely on streaming and did not allow the user to store content locally.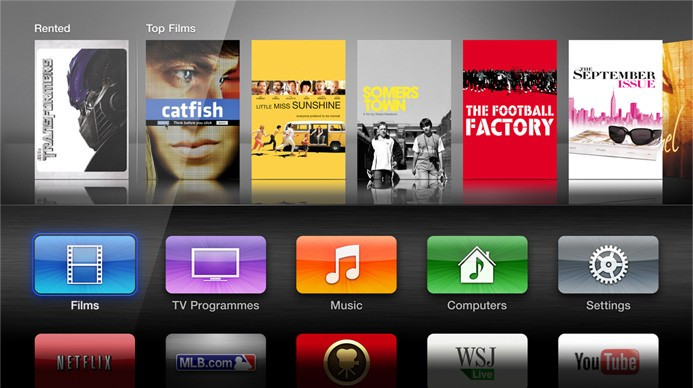 With its heavily discounted price of £99, the Apple TV began to gain interest from consumers and now the third generation model brings to the table more power and that new user interface.
The new Apple TV is powered by the A5 chip but, unlike the A5 found in the iPhone 4S and iPad 2, it features a single-core processor. With just one core it will run cooler and this is presumably why Apple has removed all thermal paste from the new model.
Gadget-dismantling experts iFixIt have taken the new Apple TV apart and found a few more changes, including an extra Wi-Fi antenna to aide signal strength, which will hopefully provide smooth streaming of the now-supported 1080p content.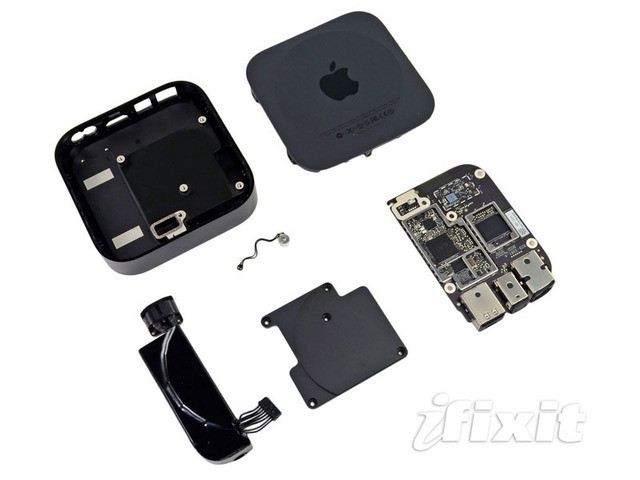 Around the back, the Apple TV is the same as before, with power, HDMI, optical audio, Ethernet and USB ports filling the back edge.
Apple announced an entirely new user interface for the third generation Apple TV, which borrows heavily from iOS with a similar set of icons and general appearance. This will no doubt help to unify the Apple user experience across all of its products.
Also, Apple has upped the memory from 256MB to 512MB, this should help make that new user interface more responsive and faster to navigate. The device's 8GB of internal storage has not been changed, but since Apple still won't let you store files on the Apple TV (it uses the 8GB as a cache for buffering) it doens't really matter that much.
Thanks to the 1080p upgrade, content from all sources will be shown at full resolution. This includes any full HD content in your iTunes library, images in iPhoto and films from Netflix, although streaming will of course depend on the speed of your internet connection.
While the Apple TV can stream all of a user's content over a Wi-Fi network, it cannot in the UK stream TV programmes and films stored in iCloud. Called iTunes Match, the service will stream all purchased music - even if it isn't stored on a local computer - but video cannot yet be viewed from the iCloud in the UK.
Finally, the Apple TV can connect over Wi-Fi to an iPhone, iPad or iPod touch, letting the user play iOS games on their HD television.
The television industry is going through an interesting shift from live to on-demand, with internet-connected smart televisions and games console offering a wide range of television programmes from all of the major networks' on-demand services. On Tuesday the BBC iPlayer came to Xbox 360 as a free application to all UK gamers, and you can read our hands-on review here.
IBTimes UK will be getting our hands on the new Apple TV very soon and we'll post a full in-depth review soon after.