The iPhone 5 will feature a new screen technology that combines the display and touch sensors into one piece, making the phone thinner, with a higher quality screen.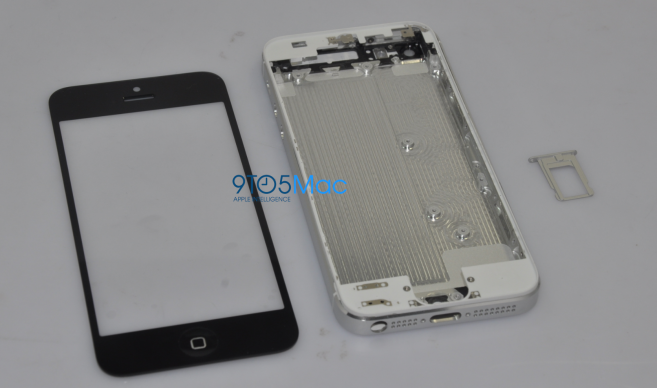 Giving the huge amount of new iPhone rumours some authority, the Wall Street Journal claims to have heard about the thinner design and new screen tech, which is being produced by Sharp, LG and a new Japanese company called Japan Display.
The WSJ tweeted on 17 July: "Breaking: Apple's next iPhone will use a new technology that makes the smartphone's screen thinner."
This was then followed up with a full story on its website, claiming that the new technology is called "in-cell" and combines the touch sensors and LCD into one item, making it - and therefore the whole phone - thinner, while producing higher quality images.
"The technology integrates touch sensors into the LCD, making it unnecessary to have a separate touch-screen layer. The absence of the layer, usually about half a millimeter thick, not only makes the whole screen thinner, but the quality of displayed images would improve, said DisplaySearch analyst Hiroshi Hayase."
It is also claimed that integrating the two components into one will make preparing the supply chain for production of the new iPhone an easier task.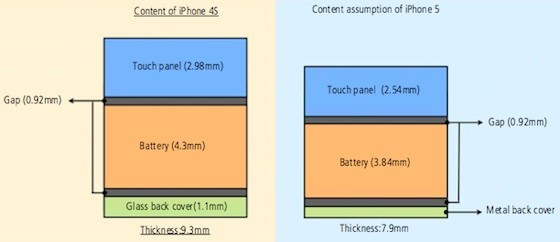 Quoting "people familiar with the matter", the WSJ states that iPhone display manufacturers Sharp, LG and Japan Display are already mass producing the screens, which are expected to measure 4in, 0.5in larger than the iPhone 4S.
We're not expecting the new iPhone to arrive until the autumn, as that is when Apple has said iOS 6 will be released, but a recent rumour singles out 7 August as a possible launch date.
Apple used to launch new iPhones in June or July, but this slipped back to October for the iPhone 4S last year, so we expect the company to stick to a similar schedule for the sixth generation iPhone later this year, although the company is yet to comment on the device.
Carriers stockpile nanoSIMs ahead of launch
Elsewhere, the Financial Times has reported that European carriers have started to stock up on nano SIM cards designed for Apple's next-generation smartphone, ahead of its expected launch in October.
The FT states: "Operators expect that the iPhone will feature the nano SIM in a slimmed down design, according to two sources with knowledge of the situation, and have begun to store millions of the cards in warehouses in anticipation of high demand for Apple's iPhone. Apple declined to comment."
Hoping to prevent a repeat of the iPhone 4 launch, when carriers were caught out by the new micro SIM card used by Apple, resulting in stock shortages, an FT source said that the "major networks were keen to be ahead of demand this time." He added that the iPhone 5 was likely to be similar sized as the iPhone 4 although slimmer and with a fully metal body.