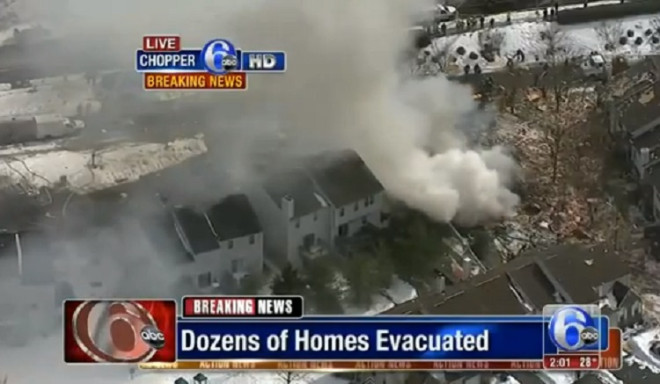 Seven people were left injured after a gas line exploded in a neighbourhood in New Jersey.
Many homes went up in smoke and dozens were evacuated after an utility contractor was said to have damaged the gas line in the district of Ewing.
Three of the seven victims needed hospital treatment but no one suffered life-threatening injuries.
Crews from the Public Service Electric and Gas Company (PSE&G) went to repair the damaged line but after working on it for an hour, it reignited. The force of the blast destroyed properties in its wake.
Resident Marsha Brown, who lives in a block of flats nearby, said her windows shook from the blast and pictures fell from her walls.
She said: "It felt like a bomb."
She ran outside and saw a home on fire and two utility workers in pain on the lawn.
Brown said: "My body was shaking. I like to say I am calm, but I was shaking. You could feel the flames."
PSE&G said that two of its workers were among those injured.