Google's upcoming second generation 10in Nexus tablet, which is also known as the new Nexus 10, has reportedly received Wi-Fi certification.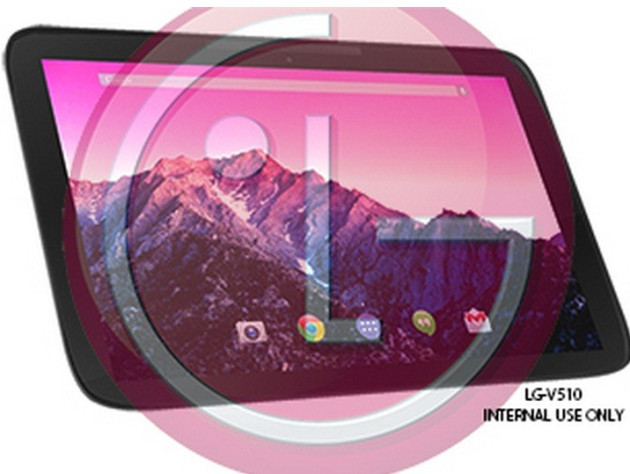 Earlier this month, certain Reddit user posted a purported photo of new Nexus 10, which was removed later on. The leaked photo suggests that new Nexus 10 manufactured by LG bears the model number of LG-V510, which is the similar model caught at Bluetooth Certification center and initially rumoured to be as Nexus 8.
Now the same Nexus 10 LG-V510 has passed through the Wi-Fi Alliance lab with certification date on 25 October, reports Android Beat. The Nexus 10, as the document suggests, supports both frequency bands: 2.4GHz and 5GHz. Apart from the frequencies, the documentation does not reveal much information.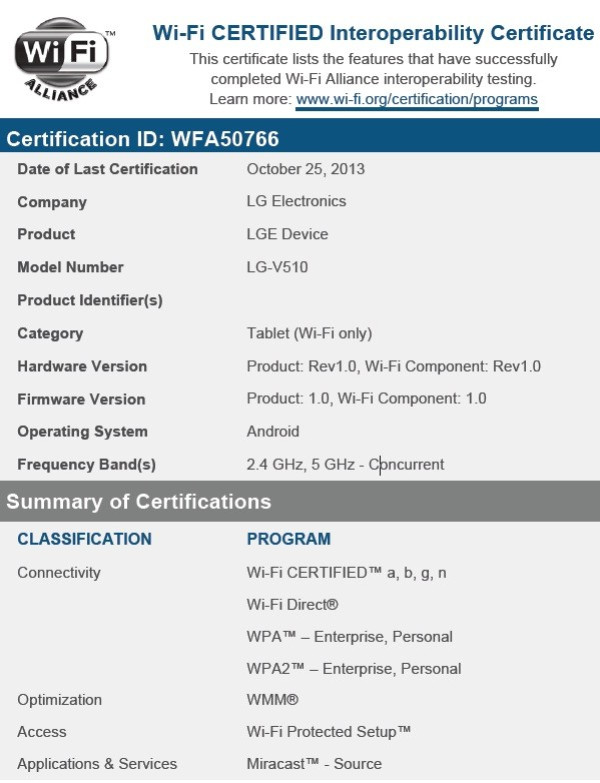 As for the launch, the new Nexus 10 was expected to be introduced alongside the Nexus 5, which did not turn true. As the year end is fast approaching, it could be possible that the tablet will be delayed until 2014. But considering the December 2010 launch of the Nexus S, Google might unveil the tablet on any date before the year ends.
Coming back to the features, the Nexus 10 2013 model has been rumoured to sport a 10.055in display with resolution at 2560 x 1600 pixels and pixel density of 300 pixels per inch. It would pack an eight megapixel rear-camera and a 2.1 megapixel front camera. It would run with a 9,500mAh battery.
The Snapdragon 800 chip featuring a quad-core processor is said to be the power house of the tablet, which will also integrate Adreno 330 graphics unit and 3GB RAM. Besides, it is expected to be an NFC-enabled device.
Must read: Samsung Resumes Android 4.3 Upgrade Service for Galaxy S3 I9300