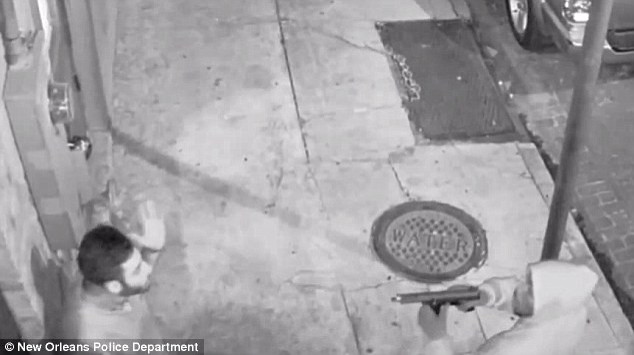 A man was caught on camera shooting a medical student in the stomach who came to the aid of a woman allegedly being robbed in New Orleans. The 25-year-old student is currently in critical condition in hospital.
The CCTV footage released by police shows a man in a hooded shirt dragging a woman down a street in the early hours of Friday, 20 November. The woman falls and the man takes her purse.
Peter Gold, a 25-year-old medical student at Tulane University, stops to help the woman, but the robber takes out a gun and shoots him.
"The victim drove up and attempted to assist the woman at which point the suspect pointed a gun at him and demanded money," New Orleans Police said in a statement.
"The victim explained to the suspect, repeatedly, that he did not have any cash. The suspect became enraged and shot the victim once in the stomach."
In the video, the attacker tries to shoot Gold again, but police said the gun jammed. The man then took the purse of the woman, who was not injured.
Gold is currently in hospital in critical conditions.
Tulane University is offering a $10,000 reward to those who come forward with information leading to the arrest of the attacker. In addition, New Orleans police are offering a $2,500 reward.