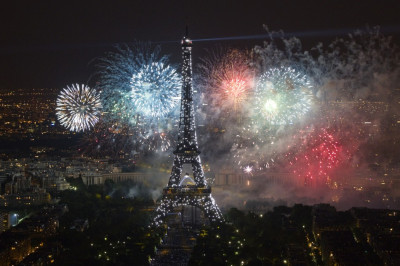 As the Met Office officially declared 2012 England's wettest year on record, millions of Britons are heading overseas to spend a possibly dry New Year's Eve.
According to the Association of British Travel Agents (Abta), four million Brits will spend their winter holidays somewhere abroad. But their tastes in picking a location to see in 2013 differ greatly.
New York City's lights are the greatest attraction for many. The Big Apple's famous New Year's Eve countdown ball drop in Times Square is listed as a top destination by several surveys.
New York tops flights' scanner website Opodo's UK travellers' favourite New Year's Eve destination. It is also in Abta's top five.
If it is not New York, then tropical weather is high on the list of attractions.
According to Opodo, New York is followed by Thailand's capital of Bangkok, Cape Town in South Africa, and Lagos in Nigeria.
Tour operator Thomas Cook confirms that sun-starved Britons want light and warmth and are opting for the Canary Islands, Tunisia and Egypt.
Generally cheaper to get to but more expensive to stay, the European capitals of Paris, Rome and Dublin, offer a cultural spark although no guarantee of good weather.
Iceland's capital of Reykjavik also ranks high in both Opodo and Abta surveys.
A complete absence of a regulations on fireworks, untouched natural beauty and a New Year's Eve night lasting 20 hours has probably played a major role in attracting Britons to the northern Atlantic island.
The Alps also reports good business.
"Many [people] are looking for a traditional white Christmas experience and resorts across Europe are benefiting from bumper snow levels," said an Abta spokesperson. "Ski resorts in France, Austria, Switzerland and Italy have all sold well with the week around the New Year - traditionally the busiest of the season."
London, buoyed by the success of the Olympics and the diamond jubilee celebrations, is the favourite destination for those who are going to spend New Year's Eve in the UK.