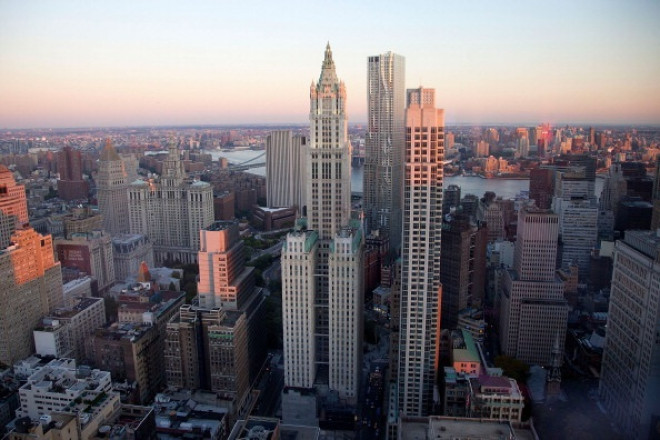 An apartment in one of New York's most iconic skyscrapers has been put on the market for a record-breaking £66 million ($110m).
The upper floors of the Woolworth Building, which was once the world's tallest building, are to be coverted into 34 luxury flats with the top-floor penthouse priced at the eye-watering sum.
Completed in 1913, it measures 241 metres, six metres taller than London's One Canada Square in Canary Wharf, and was the world's tallest skyscraper until 1930.
Developer Alchemy Properties Inc. revealed the apartments have ceiling heights of 11 to 14 feet on average and that wealthy residents would have a separate lobby and elevators.
The £66m penthouse is almost 9,000 square feet with a 584-square-foot terrace. It has four bedrooms and spans nine stories.
The main living space is spread over the 50th and 51st floors with a wine cellar making up the 53rd floor.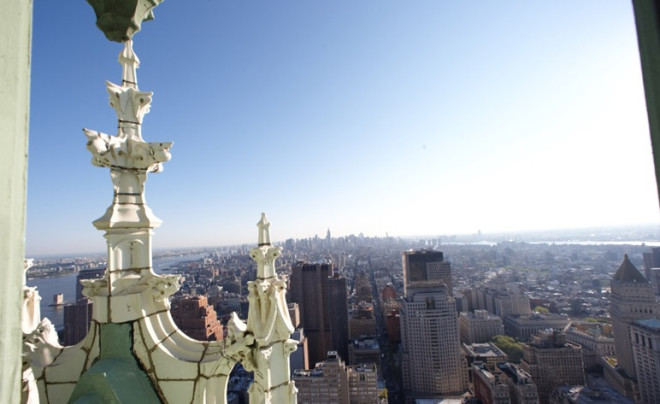 Bloomberg reports the asking prices for the condos start at £2.1m ($3.5m) for a 112-square-metre residence on the 44th floor, while the £66m price tag for the penthouse will make it the highest-ever for a condominium in downtown Manhattan.
Woolworth Building - Towering Achievement

Conceived by Frank Woolworth, the Woolworth Building ended up taller than originally planned

Getty

Completed in 1913, the Woolworth Building stands at a height of 241 metres and was conceived by Frank W. Woolworth, designed by Cass Gilbert and engineered by Gunvald Aus.

It was designed and constructed to be the tallest building in the world.

Plans for the building took shape in 1910, when Woolworth decided to erect a building on the southwest corner of Broadway and Park Place.

However, its tall height was not the original concept and initial plans had the Woolworth at 625m. Its projected cost was $5 million.

After Woolworth bought surrounding lots in the following months he increased the height, with additional caissons sunk and provisions made for the change.

The final cost of the building skyrocketted to 13.5 million with 58 levels. However, its floor measurements are so generous that the building is actually considered to be 79 or 80 conventional storeys.