The suspect in New York and New Jersey bombings has been taken into custody following a shoot-out with police. Ahmad Khan Rahami, 28, was arrested after firing shots in Linden, New Jersey, close to where police had accidentally detonated one of his five bombs.
Rahami and at least two officers are said to have been injured in the shoot-out. US news outlets also showed footage of what is believed to be an injured but conscious Rahami on a stretcher being put into an ambulance following the shooting.
Rahami is wanted in connection with the blast that occurred in the Chelsea neighbourhood in Manhattan, which injured 29 people, as well as an explosion in the Seaside Park area of New Jersey.
It is now believed the suspect is also linked to the five bombs found in a backpack near a train station in Elizabeth, New Jersey – around 15 miles (24km) away from Manhattan.
Elizabeth Mayor Christian Bollwage said the officers injured in the Linden shoot-out did not receive life-threatening injuries. He said was one was struck in a protective vest and the other in the hand.
There had been a manhunt for Rahami after the FBI issued a wanted poster for the 28-year-old in which they warned he should be "considered armed and dangerous".
The description said: "Rahami is wanted for questioning in connection with an explosion that occurred on September 17, 2016, at approximately 8:30 p.m. in the vicinity of 135 West 23rd Street, New York, New York.
"Rahami is a 28-year-old United States citizen of Afghan descent born on January 23, 1988, in Afghanistan. His last known address was in Elizabeth, New Jersey. He is about 5' 6" tall and weighs approximately 200 pounds. Rahami has brown hair, brown eyes, and brown facial hair."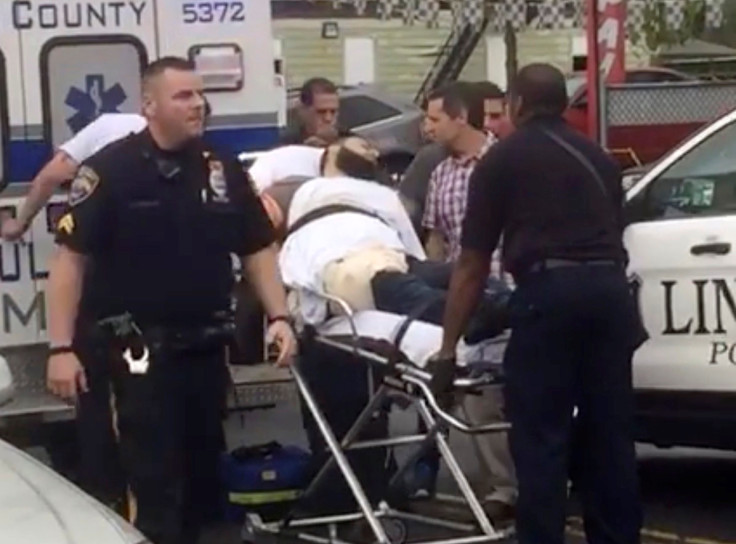 The explosive device in Chelsea was described as a pressure-cooker bomb packed with shrapnel. A similar, unexploded device was also found close to where the Chelsea explosion occurred later the same night.
Homemade pressure cooker bombs were used in the 2013 Boston Marathon attack, which left three people dead and injured more than 260.
Earlier that day, a pipe bomb placed on the route of a charity race detonated in the vicinity of Ocean Ave in Seaside park area of New Jersey. No one was injured as the road was empty at the time, but the event was cancelled.
Five suspicious devices were later discovered in a backpack near a New Jersey train station, one of which accidentally detonated as police tried to disarm it with a robot.
Rahami is now believed to be the main suspect in all three of the incidents.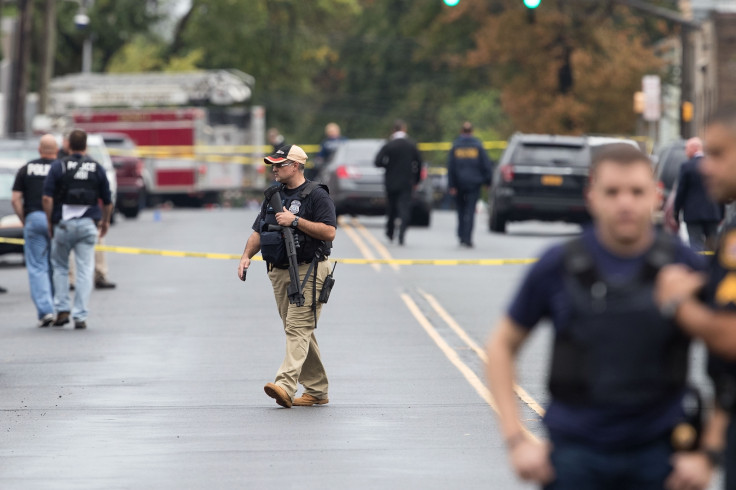 New York Governor Andrew Cuomo said it isn't thought that there are further threats, but the public should "be on constant guard."
President Barack Obama said it was "extremely fortunate" nobody was killed in the bombings. Speaking at the UN General Assembly, Obama called on Americans to show the world "we will never give in to fear."
He added: "We all have a role to play as citizens to make sure we don't succumb to that fear. And there's no better example of that than the people of New York and New Jersey," the president said. "Folks around here, they don't get scared."