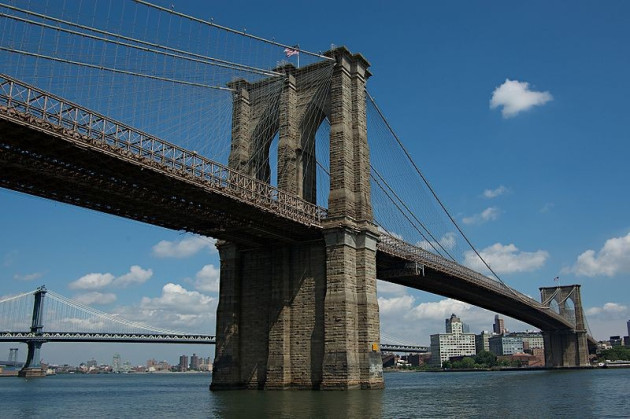 A New York cab driver has been killed by passengers who stabbed him through the eye with an umbrella in an attempted robbery.
Police were hunting two passengers, a man and woman, who got out of the car and calmly walked away following the attack.
The murder happened in Brooklyn. According to the New York Post, the cabbie drove for another block after he was stabbed before he crashed into parked cars on a street opposite a school, where children were playing.
He was taken to Brookdale Hospital in a critical condition but was later pronounced dead.
Lena Taylor, 51, told the Post: "I was cooking and I heard a loud bang, so I ran to my window. I saw the cab driver bleeding like crazy. His face was full of blood.
"I called 911 and they arrived fast and cut him out of the car. He already looked dead."
Police do not known why the driver was stabbed but believe he had been robbed. Fernando Mateo, president of the New York State Federation of Taxi Drivers, said his driver's ID was missing when emergency services found him.
He also said the driver had been dispatched from New Jersey. "It was a terrible way for a man to die," Mateo said.
A reward of $5,000 (£3,200) was being offered for information leading to an arrest.