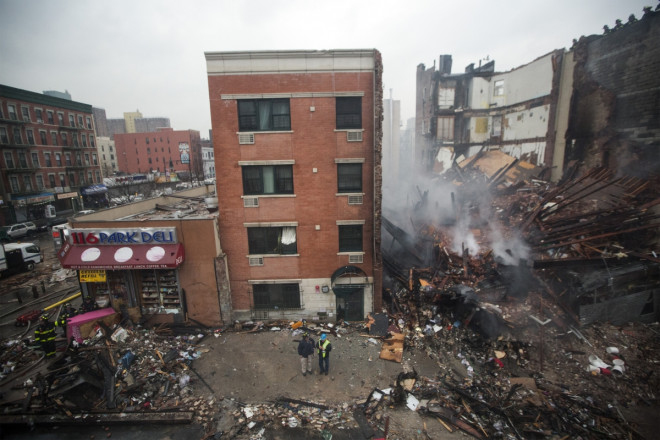 At least six people have died after a gas explosion caused a building collapse in New York City while several remain missing.
According to the New York fire department, 22 people were injured and one child was left in critical condition in the blast which destroyed two buildings and damaged surrounding structures.
New York City Mayor Bill de Blasio revealed in a press conference that the gas leak was reported to the utility company 15 minutes before the blast occurred.
The blast hit 1644 and 1646 Park Avenue, east Harlem, reportedly owned by the Spanish Christian Church.
The owner of the church Carmen Vargas-Rosa, said there was a gas smell at the church on Tuesday night.
A witness told the New York Daily News that he heard two loud explosions that shook the barber shop where he works.
"It was loud, like boom, boom!" Mitch Abreu said. "It rocked the whole block."
"It looked like the [Twin] Towers all over again. People covered in dust and covering their mouths."
East Harlem residents told WABC television they heard a loud noise and saw smoke in the area. Some said they heard a "thundering noise" like a building collapse.
Rescue services continue to search for victims amongst the debris using heavy machinery to clear the scene.