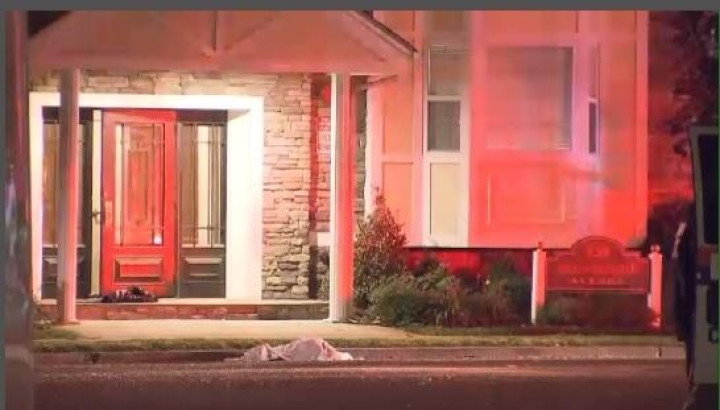 A man who allegedly beheaded a woman is thought to have jumped in front of a train in Long Island minutes after committing the brutal attack.
The headless body of woman believed to be in her sixties was found on the streets of Farmingdale, Long Island, just 20 minutes before man jumped in front of a Ronkonkoma-bound Long Island Rail Road train less than a mile away.
The woman is thought to have been the man's mother, according to local reports.
The body of the female victim, wearing only a bra and pants, was lying on one side of the street and her head was on the other, the New York Daily News reported.
Witness Frank Imperial described the grisly scene: "The body's feet were at the curb, the shoulders were at the middle of the street. The head was across the street.
"I've seen some gruesome stuff in my years of living ... but nothing like this. I didn't expect to see something like this, especially not out here."
Imperial said he and his taxi driver at first thought the gruesome scene was part of a disturbing Halloween prank.
It is unconfirmed whether the two deaths were linked or whether the man and woman were related.