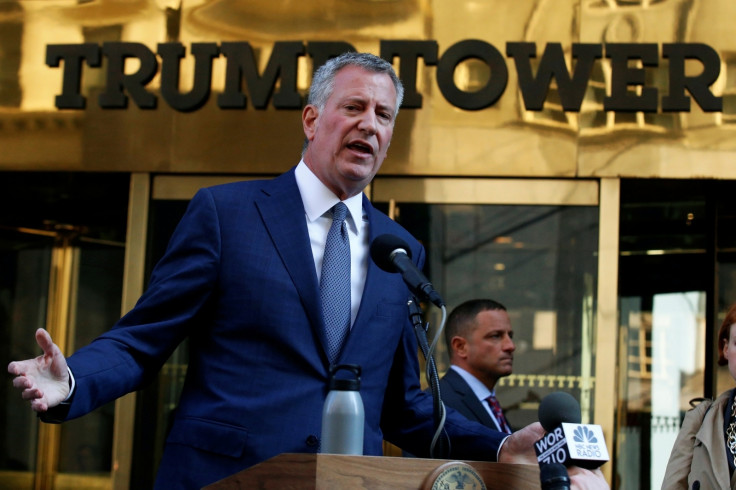 The mayor of New York has requested federal funding to deal with the challenge of providing security to Donald Trump and his family.
The city has added an additional 50 officers to daytime shifts in order to deal with traffic issues created by road closures around Trump Tower – creating a financial burden Bill de Blasio said should be shouldered by the federal government.
"This is a very substantial undertaking," CNBC reported de Blasio as saying.
"It will take substantial resources, and we will begin the conversation with the federal government shortly on reimbursement for the NYPD for some of the costs that we are incurring.
"We are particularly concerned about overtime costs, and we think it's a very valid situation to turn to the federal government for the maximum possible reimbursement for those costs."
The mayor also said there would be increased security around shops on Fifth Avenue and around Trump Tower, and advised people they would make the job of policing easier if they could avoid the area around Trump's residence where possible.
"To the extent you can avoid the immediate area around Trump Tower, that will make your own life easier and everyone else's life easier," he said.
"We are devoted to making sure this city will keep moving, this is a big challenge and an unprecedented challenge, we know that, but we are committed to making it work."
But the New York police will face additional challenges as Thanksgiving and Christmas approach, with an increase in footfall around Fifth Avenue likely.