New York: Toddler Ethan Ali 'beaten to death' by aunt after refusing to complete spelling assignment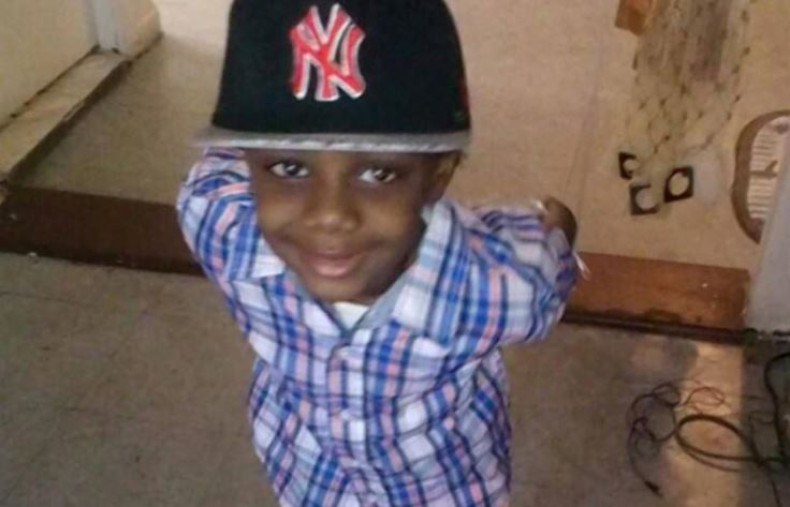 A woman allegedly beat her three-year-old nephew to death with a belt for refusing to complete a spelling assignment, US prosecutors said on 27 February, according to an NBC report.
Prosecutors say Christen Dale, 21, subjected Ethan Ali to a series of beatings at their home in the residential neighbourhood of Brownsville, Brooklyn.
According to a criminal complaint, Ms Dale, 21, told a detective that Ethan refused to complete the assignment for the first time on 24 February.
The next day Dale, who was babysitting the boy at the time, allegedly struck him repeatedly with the belt, resulting in fatal injuries.
The New York City Medical Examiner's Office found Ali had suffered internal bleeding from being hit with the belt buckle, as well as extensive bruising on his body, back and head.
Dale's lawyer, Michael Gold, told BrooklynCriminal Court : "There is no question that my client loved and was attentive to the child.
"What we have here is a tragic result of what can only be described as excessive discipline gone bad."
Ethan's grandfather, Leroy Ali, told the New York Daily News that he had confronted Dale after she and her boyfriend beat the boy in the past.
"They did it all the time. They beat him and they beat him. He was always bruised. She beat him with the belt. I told her to stop," he said.
Natasha Ali, 27, had asked her sister to help with her son's childcare as she was working full time and taking evening classes.
A police officer told reporters: "The father is very upset. The mother is catatonic."
On 25 February, family members gathered outside the building where Dale lived with Ethan and her sister.
The child's great uncle, Devon Evans, told CBS New York: "She's evil, very evil."
"I want justice," said Ethan's great-aunt Jennifer Evans. "He doesn't deserve that. He's only a child."
Dale is being held without bail and has been arraigned for manslaughter and assault charges.