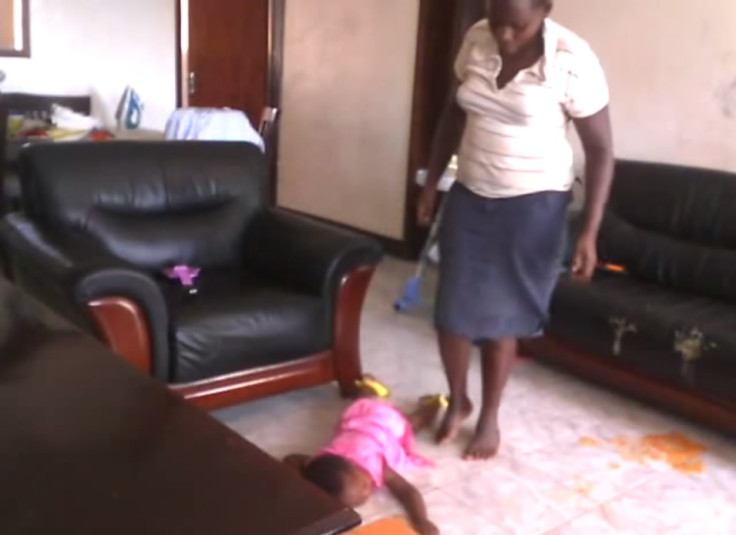 A Ugandan maid who was caught on camera while she abused a one-year-old baby has pleaded guilty to charges of inflicting torture.
Jolly Tumuhiirwe, 22, was tried after a video emerged of her mistreating a baby girl on CCTV cameras, which the parents had stalled in their house to check whether the maid was behaving appropriately.
The video sparked outrage worldwide having been shared thousands of times. It depicts Tumuhiirwe kicking the little girl in the face and the stomach and dragging her, apparently unconscious, out of the room.
Authorities initially said Tumuhiirwe was going to be charged for attempted murder. In the end she was charged with torture and faces up to 15 years in prison.
State prosecutor Joyce Tushabe was quoted by AFP as saying the maid, who had no lawyer, "was remorseful" in court.
"She said she was sorry for the act. She asked for forgiveness from the parents of the child, the nation, and those she said were affected by her acts," Tushabe said.
At the time of the arrest, the maid admitted to hitting the infant with a torch.
"She [Tumuhiirwe] was further subjected to medical tests and established to be a person of sound mind," police spokesman Fred Enanga said.