An Uzbek national, who is accused of carrying out the deadly Manhattan terror attack in October, has pleaded not guilty. Sayfullo Saipov had allegedly killed eight people and injured 12 others by ramming a truck into a crowd in Tribeca neighbourhood on 31 October.
The 29-year-old, who arrived in the US from Uzbekistan in 2010, entered his plea at a federal court on Tuesday (28 November). He faces 22 murder and terrorism charges, including providing material support to Islamic State. Numerous counts carry a potential death penalty.
A court-appointed lawyer, David Patton, entered a plea on Saipov's behalf before US district judge Vernon Broderick in Manhattan. But he declined to comment further on the case after the hearing, The Guardian reported.
Saipov was arrested soon after the 31 October midday attack, before he could carry out the next phase of his planned assault on the Brooklyn Bridge in New York City. He was shot in the abdomen by a police officer immediately after the incident and was detained.
In an official statement, prosecutors described how the Isis follower was proud about the attack. Saipov was supposedly driven to kill people after watching a video in which Isis founder Abu Bakr al-Baghdadi exhorted Muslims in the US and elsewhere to seek revenge against the killing of Muslims in Iraq.
He also told investigators that he "felt good about what he had done" and reportedly requested the officials to put up an Isis flag in his hospital room, where he was admitted after being shot.
Five of the victims of the attack were Argentinians, who were part of a group in New York to celebrate the 30th anniversary of their high school graduation, while other three were from Belgium, New York and New Jersey.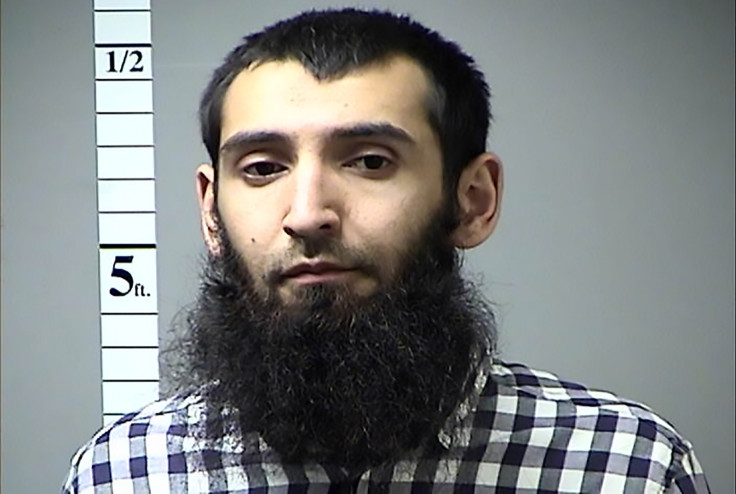 Hours after the attack, US President Donald Trump labelled Saipov an "animal" and called for a death penalty. Late on 1 November, he wrote on Twitter, "NYC terrorist was happy as he asked to hang ISIS flag in his hospital room. He killed 8 people, badly injured 12. SHOULD GET DEATH PENALTY!"
The next hearing in Saipov's case has been scheduled for 23 January.