New York prosecutors charged truck attack suspect, Sayfullo Saipov, with federal terrorism offences on Wednesday (1 November), as the FBI announced that it was looking for information about a second Uzbek man. Eight people were killed Tuesday (31 October) when a truck rammed through a bike path in lower Manhattan.
Saipov, a 29-year-old Uzbek national living in New Jersey, was charged with providing material support to Isis and violence and destruction of motor vehicles, CNN reported.
After Saipov's charges were made public, the FBI released an alert saying they were seeking information about a second man from Uzbekistan. The man, 32-year-old Mukhammadzoir Kadirov is wanted for questioning, the Times reported.
Saipov reportedly planned the attack for weeks and said he carried it out "in the name of Isis," NYPD deputy commissioner for intelligence and counterterrorism John Miller said.
Police officials earlier said that Saipov appeared to have connections to terrorism suspects. During the initial investigation into Saipov's ties to terrorist organisations, investigators learned that some close to him feared for years that he was becoming more extreme in his views.
Prosecutors said Saipov was "consumed with hate and a twisted ideology," according to Fox News.
The suspect, who came to the US legally in 2010, allegedly drove a rented Home Depot truck into a busy bike path blocks away from the World Trade Center. Eight people were killed and more than a dozen others were injured.
After crashing the rented truck into a school bus, eyewtinesses said Saipov jumped out of the vehicle holding imitation firearms and shouted "Allahu akbar," Arabic for "God is great". Saipov was then shot by police. He survived and was taken into custody, according to police.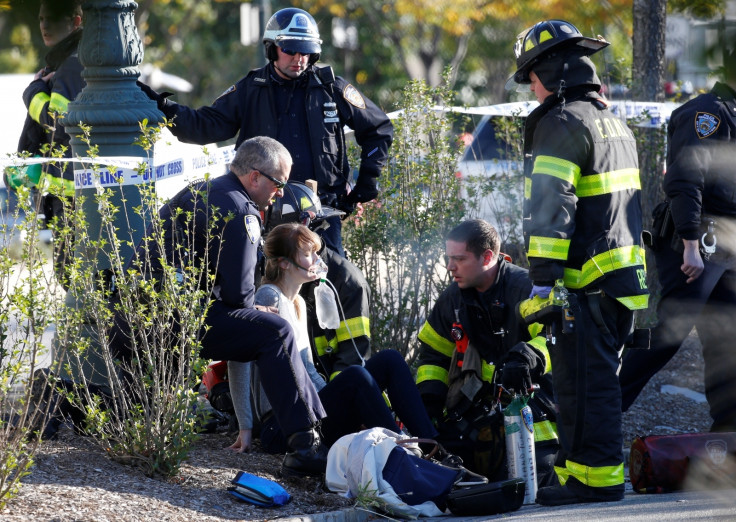 Authorities said they found a number of knives in and around the rental truck, as well as a handwritten note with lines in Arabic indicating allegiances to the Islamic State, The New York Times reported.
"The gist of the note was that the Islamic State would endure forever," Miller said Wednesday. The note's language appeared to echo instructions spread by Isis in its magazine. "He appears to have followed almost to a T the instructions that Isis has put out," Miller added.
In court papers, authorities revealed that the suspect showed no remorse for his actions as he lay wounded in hospital. Saipov reportedly asked for an Isis flag to be displayed in his hospital room and "stated that he felt good about what he had done," prosecutors said.
The eight victims of the attack hailed from the US, Belgium and Argentina. Of those injured, three have been released from hospital, while nine are still undergoing treatment, four of them critically injured but in stable condition.