New YouTube feature allows creators to automatically block spam
Creators can now hold comments with links for moderating before they can be seen.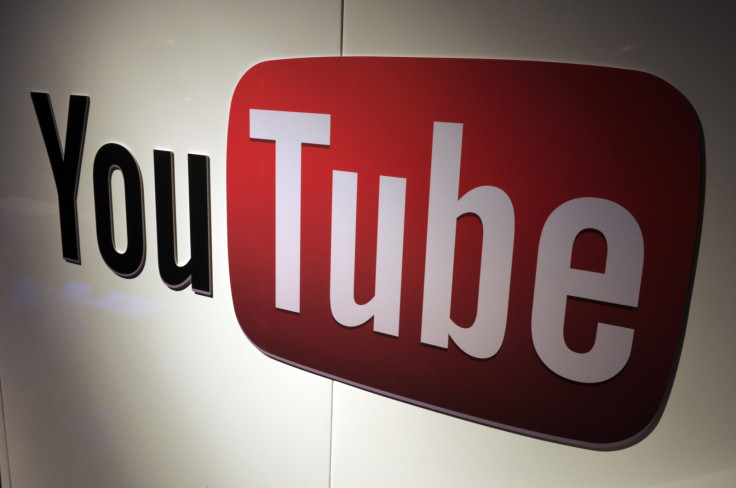 YouTube has been trying to counter extreme and spam content of late. Recently, they introduced a redirect feature taking people away from extremist videos. Now, they have come up with an opt-in feature that allows creators to block spam comments.
Spam is an unavoidable part of the YouTube comments section. Comments that promise free downloads of new movies, jobs, and lotteries are common and often plague comment threads. YouTube allows comments with links to be clickable, so spammers and spam bots can direct traffic towards malicious websites with little effort.
The new update to the YouTube creator studio makes getting rid of such spam a lot simpler for those who run channels. The feature gives the owner of the channel a way to moderate comments before they are posted.
The feature can be accessed in the settings page under community settings. The checkbox needs to be ticked under 'Block Links'. Once it has been activated, it will automatically hold all comments with embedded links and hashtags for moderation. The creator can either delete or keep the comment at a later time. The comments can be found at the 'Held for review section'.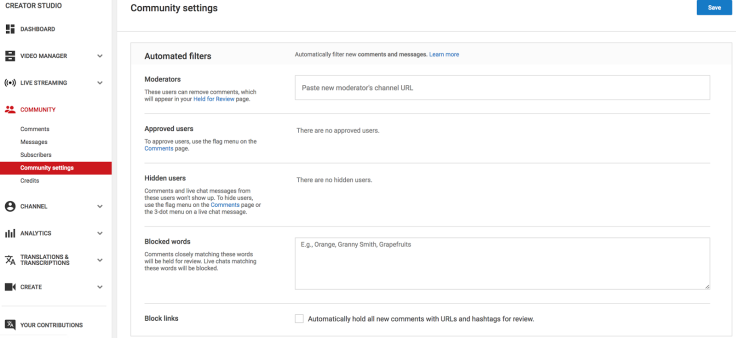 The option is by default, switched off, so users will have to find it and switch it on if they want to make use of it.
YouTube has also listed a 'how-to' guide explaining all that can be done with this new feature. Apart from the remove, report, and hide options that creators have, it is also now possible to hold all comments for moderation before they are posted. Users can also appoint separate moderators to handle comments.
The comments that have been blocked automatically for review can be found at the 'comments' under 'Community' tab and all statements pending review will be listed under an 'Automatically held' section.
Here, the user can choose to delete or keep comments containing links. YouTube will then study this behaviour, learn patterns and get better at identifying the type of comments that the user or moderator keeps and discards. "Over time, this feature will reduce the amount of work needed to monitor your community comments," according to YouTube.
© Copyright IBTimes 2023. All rights reserved.