New Zealand are in a commanding position on day one of the final test in the three-match series at Eden Park in Auckland, after posting an impressive 250/1.
An unbeaten 171 run partnership between centurion Peter Fulton (124 not out) and Kane Williamson (83 not out) saw the Kiwis through to the end of the day, after England had won the toss and elected to field. The hosts will be looking to build on the momentum and post a daunting total on the board, when they go out to bat tomorrow.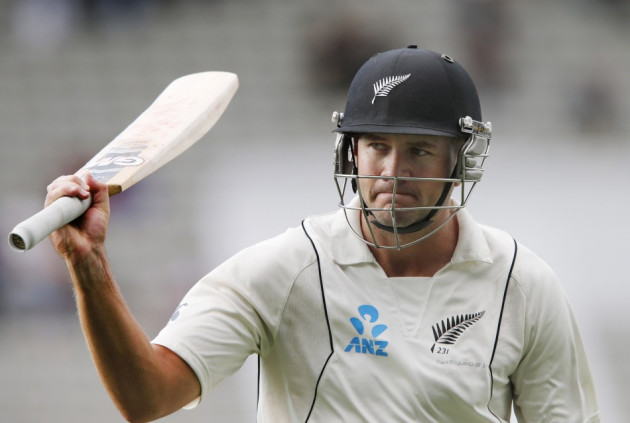 New Zealand started brightly with Fulton and Hamish Rutherford. England got their first breakthrough when Steven Finn sent Rutherford back for 37 runs, in the penultimate over before lunch with the score reading 79-1. The breakthrough was more a case of lapse in concentration with Rutherford slashing at a wide ball outside off stump, only to provide some simple catching practice to Alastair Cook at first slip.
Williamson then held the innings together for New Zealand, with Fulton taking the attack to the English, hitting three sixes and 15 fours during his stay at the crease. However, Williamson came to the party after a shaky start, hitting 13 boundaries.
Cook will be kicking himself for his decision to allow New Zealand to bat first on this pitch, with the ball barely doing anything to help the fielding side. However, the nature of the pitch is unlikely to change during the course of five days, giving the England captain some hope of turn things around when they take the field.
Meanwhile, his counterpart, Brendan McCullum would be delighted by his team's performance and would be hoping to put up a similar performance in the second day, which could surely save the game and also give the Kiwis a good chance of scripting their first series win in over two decades.