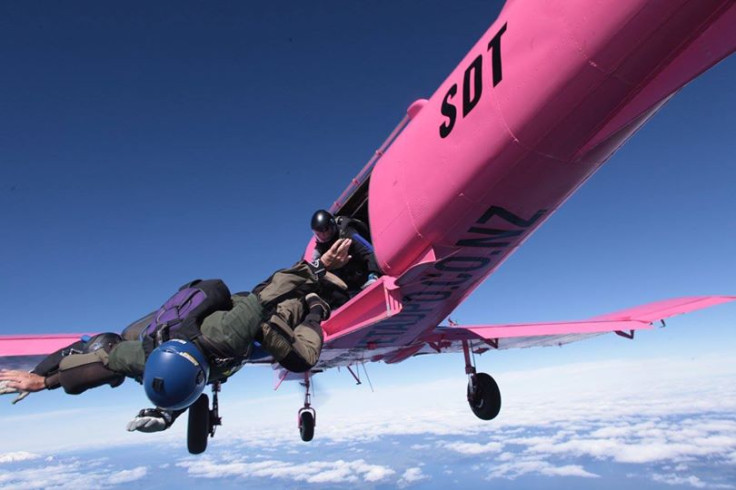 The pilot and passengers of a small skydiving plane survived a crash by parachuting to safety moments before the aircraft plummeted into a New Zealand lake.
None of the 13 people on board were injured, with only the pilot reporting some scratches after landing in a blackberry bush.
The plane operated by Skydive Taupo took off with six passengers and six skydiving crew ready for a tandem skydive near Lake Taupo, in the north of the country, but soon ran into trouble.
Taupo Mayor David Trewavas said the aircraft lost power as it was flying at about 4,300 feet. The company's chief executive Roy Clements said it suffered an engine problem.
The pilot notified crew and passengers, who evacuated in tandem, and then parachuted out himself.
The plane subsequently crashed into the lake, a popular tourist destination.
"It was just 'putt' and stop. Then it cruised for about 100 metres. Then half a dozen parachutists jumped out," a witness told The New Zealand Herald.
Trewavas said the skydiving team had to be praised for managing to avoid any casualty.
"Everyone is OK, that's the main thing. A bit shaken," Trewavas told The Herald.
"There is nothing much you can do about an engine malfunction. Things kicked into gear and everyone was evacuated safely."
An investigation into the incident has been opened.