Newcastle United manager Alan Pardew has given the club's owners a stark wake up call by suggesting that if two new players do not arrive before the end of January then they could face a relegation dog fight.
The north east club managed to sign France international Mathieu Debuchy earlier this month but Pardew believes that his squad still needs two new additions in order to make sure they do not suffer relegation to the Championship.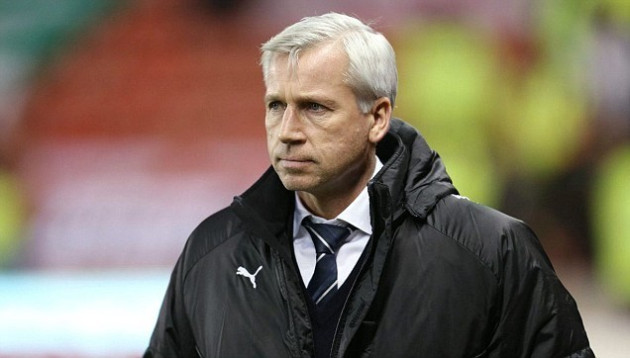 Pardew believed that he had secured a deal for Loic Remy to make the move to Newcastle, but the French striker instead decided to join bottom of the league Queens Park Rangers.
Newcastle are just two points clear of the relegation zone and Pardew has made it clear that reinforcements must arrive.
"We definitely need a player or two in this window to make sure of our Premier League status. We're under a little bit of pressure," said Pardew, as quoted in The Sun.
"I think we shouldn't be lost to the fact that we could be relegated. There are better teams than the one I manage who have gone down and I could argue QPR's squad, on paper, is stronger than ours in terms of depth.
"There was a little bit of shock over Remy. I was disappointed. We put a lot of work into it. We made a fantastic offer to the player - and he didn't arrive. This club is on a strong financial footing but we're not going to pay silly money to anybody."
Newcastle will be keen to secure a striker before the end of the month after losing Demba Ba to Chelsea for just £7.5million. The Senegal international had scored some 13 league goals for the club and had remained the one bright spark in their side.
With Ba gone and Remy now at QPR, Pardew has made it clear that they will not panic buy but work to bring the right player to the club.
"It's important we don't make any knee-jerk decisions now. But we've also got to be conscious of where we are in the division and that we are in a precarious position," added Pardew.
"We've lost Demba and we need to find a replacement. We're working very hard towards it. The finance side I don't do but I am as confident as I can be that we are the most aggressive we have been since I joined the football club."
While the club continue to search for new players, they also need to make sure that the current squad stays together after rumours emerged that captain Fabricio Coloccini was keen to move back to Argentina.
"We're going to sit down and, hopefully, iron out the issues and come to a conclusion where Colo stays," stated Pardew.
"There is obviously a problem there and the best way to deal with that sometimes is to be on a football pitch and playing your best football.
"Footballers can find a sanctuary on the football pitch and play through unbelievable problems."