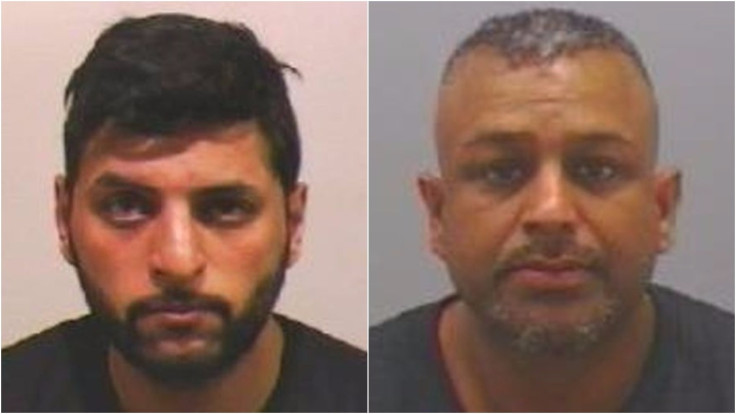 Members of a grooming gang in Newcastle who plied girls with alcohol and drugs before raping them have been jailed. The victims of the gang – all females between the ages of 15 and 25 – were often from a troubled background and at least one was in care.
Four separate trials over two years saw the gang of seventeen men and one woman convicted of offences including rape, human trafficking, inciting prostitution and drug supply between 2010 and 2014.
They are due to be sentenced over the course of this week. On Tuesday 5 September, two of the gang were sentenced to a combined total of 41-and-a-half years at Newcastle Crown Court.
Jahanger Zaman, 45, was jailed for 29 years after being convicted of one count of rape, conspiracy to incite prostitution and supplying drugs.
The court heard how he gave girls M-Cat and demanded oral sex if they wanted more.
His accomplice, Mohammed Azram, 35, was jailed for 12-and-a-half years after convictions for supplying cocaine and mephedrone, sexual assault and conspiracy to incite prostitution.
He picked up vulnerable girls from Newcastle's West End and fed them drugs he referred to as "God" because of the power it had over victims. A third man, Shafiq Aziz, 48, was jailed for 15 years for drug offences.
Victims told of how they were passed around by the men after they were tricked into believing they were their boyfriends. One victim described the gang members as "monsters", while another said: "The way they tricked us into thinking they were our friends was disgusting."
A third added: "They made me feel like a piece of meat, and that makes me feel sick."
The court heard how the victims would be plied with the mephedrone before the men would demand sexual favours. One victim said: "When I first started taking it I would get a buzz. I would feel happy and everything around me would seem fast and bright.
"The come-down was really bad, far worse than a hangover. I lost loads of weight; at one point I didn't eat for a week."
John Elvidge QC, prosecuting, said: "The girls were expected to offer sexual services in return. The court heard that the women who were being exploited sometimes consented, sometimes did not consent and sometimes were incapable of consenting."
He told of how one victim was treated like a slave. "[The witness] described her as looking upset, she was dirty, the bedclothes were dirty, her clothes were ripped," he told the court. "Men would drop things on the floor and make her pick them up."
While all the victims who gave evidence in court were white British, and the defendants all of "Asian extraction", Elvidge QC said there was no evidence the offending was racially motivated. The men were more driven by the victims' vulnerability and availability, he added.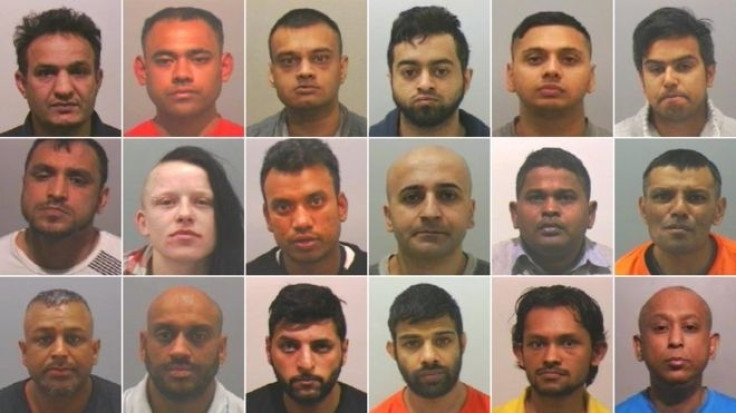 Azram, who married in Pakistan, was said to have played a "leading role" in the grooming. His defence, Linda Strudwick, said her client was a drug addict who had attended Grainger Grammar School and Newcastle College.
He hopes to live a drug-free existence with his sister in Dubai after his release, she added. Zaman had denied the offences when first interviewed by police, saying he was married with daughters the same age as the victims.
But during Tuesday's sentencing his defence, Roy Brown, told the court: "He blames no-one but himself."
The 18-strong grooming gang's downfall came following Operation Shelter, an investigation that formed part of a Northumbria Police's wider probe into the sexual exploitation of children and adults with vulnerabilities, known as Operation Sanctuary.
Officers have so far identified more than 100 potential victims under Operation Shelter. During the trials, jurors heard how the gang befriended more than 20 victims through social media or other friends, and invited them to "sessions" at properties, mostly in the west end of Newcastle.
They were lured to the parties with the promise of alcohol or drugs, including mephedrone, cannabis and cocaine, and would be expected to have sex with men in return. Some young women were drugged before waking up to find themselves undressed, having been sexually assaulted. Some awoke in a daze to find themselves being raped.
The convicted men are mostly aged in their 30s and 40s and are from a wide range of backgrounds, including from Bangladesh, Pakistan, India, Iraq, Iran and Turkey. Some of the men convicted over the grooming were related or had been friends since childhood.
An NSPCC spokesperson said: "These were horrific, calculated crimes which will have had devastating effects on vulnerable girls and we welcome today's sentencing.
"It is right that these men are behind bars and it is vitally important that each of the young victims in this appalling case are given all available help and support.
"Often going unseen, child sexual exploitation is a horrifying crime which will have lifelong effects on those who are subjected to it.
"Tackling this hidden offence is an extremely difficult task and we welcome the fact that Northumbria Police has brought this gang to justice."