Fabricio Coloccini is on the radar for Argentinian side San Lorenzo, the club have confirmed, as Newcastle look to hold onto their skipper throughout the January transfer window.
The Toon have gone from the heights of being the Premier League's surprise success outfit to fighting to stay out of the relegation zone in the past year.
The side are currently 15th in the table, within a game of 18th placed Wigan, and with that in mind players are likely to become unsettled when offers for moves elsewhere come into the fray.
Demba Ba has already left Newcastle for Chelsea, with the striker having his exit clause activated, and now San Lorenzo boss Juan Antonio Pizzi says that bringing Coloccini back to his home country would be a massive coup for the club.
"No offence to any other player but Coloccini represents something more to San Lorenzo. It would be best to make a decision soon, not to delay more," he said, according to the Journal.
"If we are given any hope of signing him [Coloccini], we are capable of waiting. Even if they give us a little bit of hope we will wait for him."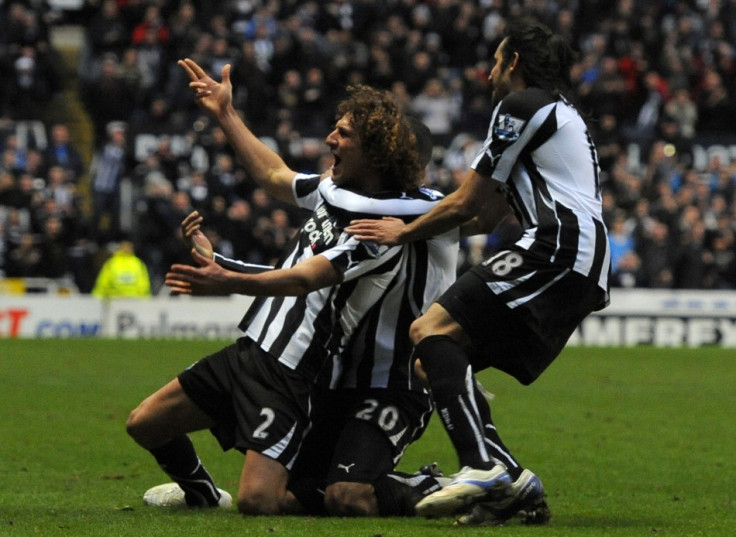 Coloccini's father was quoted last week as saying that he believed his son would leave Newcastle if an offer to go back to Argentina came around, but the club will no doubt be hoping to hold on to the defender as they look to recover from their dreadful start to the season.
And as he continues to recover from injury and return to top form for the north eastern club, Alan Pardew will be frustrated by the constant speculation surrounding one of his best players.
The Newcastle manager recently admitted that the club are in real danger of relegation, telling reporters: "We need to get our best players back and quickly. We need to sustain ourselves and make sure we're a Premier League team next season.
"We want to stay there but we are in real danger and we need to get our best players out on the pitch. We're not too big to go down and we accept that."